LG Windows phone surfaces with Verizon branding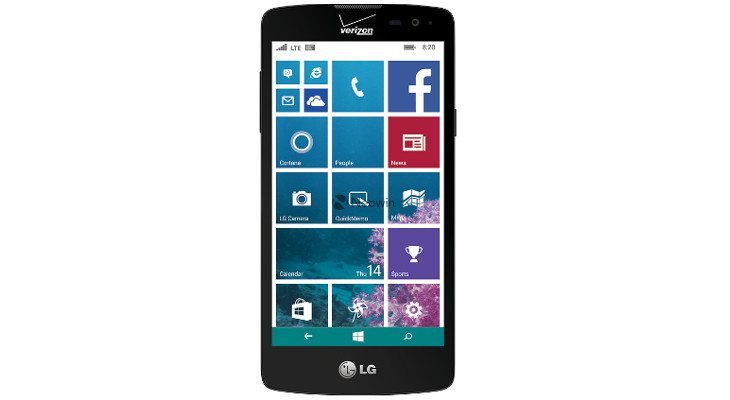 Windows phones haven't become nearly as popular as their iOS or Android counterparts, but more companies are starting to produce Windows-based handsets. Microsoft announced new hardware partners back in February of last year, and while things have been slow, we may be getting our first look at an LG Windows phone bound for Verizon.
Samsung Xolo, Lenovo, HTC and LG were just a few of the companies that were said to be working on Windows handsets last year. We've seen a smattering of them here and there, but LG has been relatively quiet on the Windows front. Neowin has obtained an image of a LG Windows phone, and it appears to be headed to Big Red as you can see from the branding on the front.
Unfortunately, no specs have leaked along with the image of the LG Windows phone, but it's said to be a mid-range handset. The photos show that LG has ditched the physical buttons for on-screen ones, and you can clearly see the speaker at the top along with the selfie-snapper and sensors. It's not a bad looking device, but we're curious to see if Verizon has tagged the back with their logo as well.
The LG Windows phone is a mysterious piece of tech, and probably won't have high-end specs. That said, it will more than likely be affordable, and could be the first of many LG Windows smartphones to come over the next few years.
source: Neowin