Android Wear update brings Emoji and Gestures into play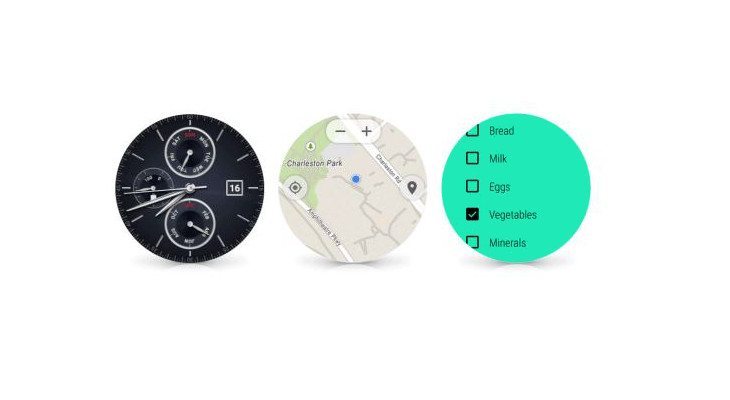 If you're looking to pick up a smartwatch today, the selection is vast, but the OS's are limited. Apple and Android are the two main players, and the latter obviously has many more smartwatches out in the wild. Android Wear may not be everyone's cup of tea, but Google has just rolled out an Android Wear update that's bringing some cool new features to the forefront.
Unless you live under a rock, you know the Apple Watch is a real thing now and it's going to make a dent in wearables world. Google isn't going to sit idly by though, and today they've put out a massive Android Wear update that's definitely aimed at the Apple Watch release.
One of the new Android Wear update features is geared towards battery life and the watch face. A smartwatch is on your wrist, so you're going to see it "on" more than you would a smartphone display. The new Android Wear update will allow apps to be "always-on" just like the watch face, but without sucking the battery dry. Needless to say, this will be handy as nobody wants to have wake-up an app for use.
Google has also added Wi-Fi support for Android Wear smartwatches that have built-in Wi-Fi and introduced a new gesture-based setup. You can now "flick" your wrist to scroll through information streams or tap the screen to pull up contacts, send messages or start apps. This will make navigation a bit more fluid, and they've even added Android Wear emojis to the mix.
The coolest feature of the Android Wear update would have to be the emoji, as Google has come up with a way to send smileys (and poop) from your watch. The update gives you the ability to draw directly on the watch face where the program will recognize your art, and transform it into an emoji. It's a small thing, but very cool — especially if you dig the emoji.
The first watch to get the new Android Wear update is going to be the LG Watch Urbane, but all of the Android Wear smartwatches are scheduled to receive the update within the next few weeks. The updates and tweaks may seem minor, but it should breathe new life into older wearables like the original G Watch whose price has dropped considerably.
source:Â Google