Moto G 2nd gen vs HTC Desire 620G Dual SIM contest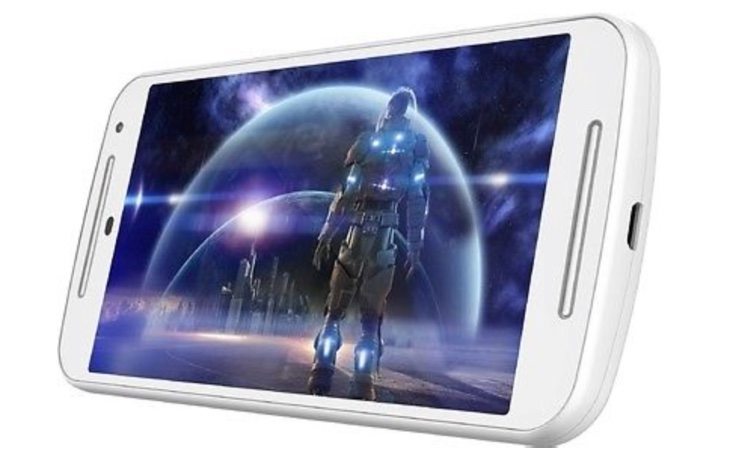 There are plenty of mid-range smartphones on the market to choose from, and in many markets dual SIM handsets are particularly in demand. The second-generation Moto G is an extremely popular example of this and has plenty of competition. One of these comes from HTC and today we're looking at the Moto G 2nd gen vs. HTC Desire 620G in a dual SIM contest.
Both of these are similarly priced Android smartphones that are likely to attract the same kind of buyer. It's worth noting that a Moto G 2nd gen 4G LTE version has more recently released and there's also a single SIM model, but for the purposes of this comparison we're considering the 3G dual SIM model of the phone that arrived last year. We'll run through the key specs of these Motorola and HTC phones so that you can see how they stand up against each other.
Processors
The Moto G 2nd gen Dual SIM has a 1.2GHz Snapdragon 400 quad-core processor with Adreno 305 graphics. The HTC Desire 620G Dual SIM packs a 1.7GHz MediaTek MT6592 octa-core CPU with Mali-450MP4 GPU.
Display
The Motorola phone has a 5-inch IPS LCD display with resolution of 1280 x 720 and 294 ppi. The HTC handset has a 5-inch Super LCD display with the same resolution and ppi of the Moto G 2nd gen.
RAM and Storage
The Moto G 2nd gen has 1GB of RAM and 8GB or 16GB models for internal storage, expandable via microSD to 32GB. The Desire 620G has 1GB of RAM and 8GB of internal storage, also expandable to 32GB.
Camera set-up
Both phones have an 8-megapixel rear camera with autofocus and LED flash but the Motorola phone has 720p video capture while the HTC one has 1080p video recording capability. The Moto G 2nd gen has a 2-megapixel front-facing camera while the Desire 620G has a 5-megapixel front-facing unit.
Battery
The Moto G 2nd gen has a non-removable 2070 mAh battery while the Desire 620G has a removable 2100 mAh battery.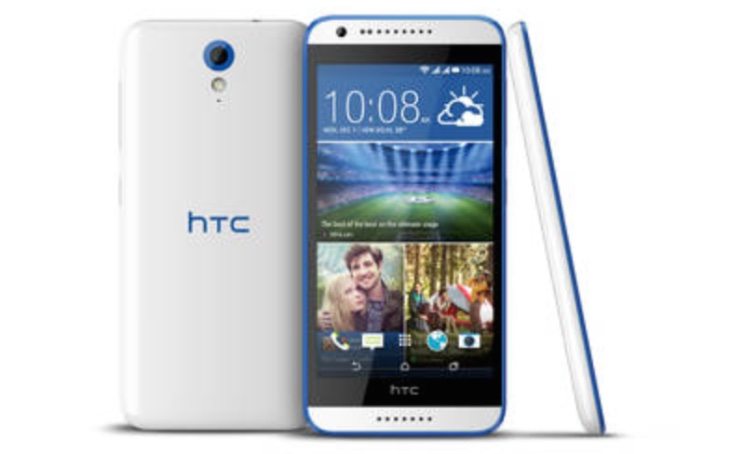 Connectivity
Both phones support 3G, WiFi 802.11 b/g/n, WiFi hotspot, Bluetooth 4.0, GPS, and microUSB 2.0.
Operating System
The Motorola handset launched on Android 4.4.4 KitKat, now upgradable to Android Lollipop. It offers a virtually stock Android software experience. The Desire 620G runs Android 4.4.4 KitKat skinned with HTC's Sense UI.
Dimensions and Weight
The Moto G 2nd gen measures 141.5mm x 70.7mm x 11mm and weighs 149g. The Desire 620G measures 150.1mm x 72.7mm x 9.6mm and weighs 160g.
Price
This varies by market and also retailer so as an example we'll give pricing for India where dual SIM prices are the norm. The Moto G 2nd gen Dual SIM 16GB sells at around Rs. 12,999. The 8GB version will obviously be a bit cheaper if it's sold where you are. The HTC Desire 620G Dual SIM launched at Rs. 15,900 but we've recently seen it from around Rs. 13,990 bringing it closer to the price of the Motorola phone.
Both of these are dual SIM (micro SIM and dual stand-by) handsets and buyers will also want to consider features, designs, build quality, and brand preference. As far as specs are concerned then the Desire 620G has some advantages over the Moto G 2nd gen although it is the more expensive of the two.
The HTC handset benefits from a faster octa-core processor, better camera capabilities, and a slightly higher capacity battery that's also removable. It's also the slimmer of these two phones. On the other hand the Moto G 2nd gen does come in a higher storage option and is slightly lighter.
If you've been considering either of these dual SIM smartphones which one are you more inclined towards? Is it the Motorola Moto G 2nd gen or the HTC Desire 620G that gets your vote? Let us know with your comments.