Lenovo Yoga Tablet 2 India release arrives with a Rs. 24,499 price tag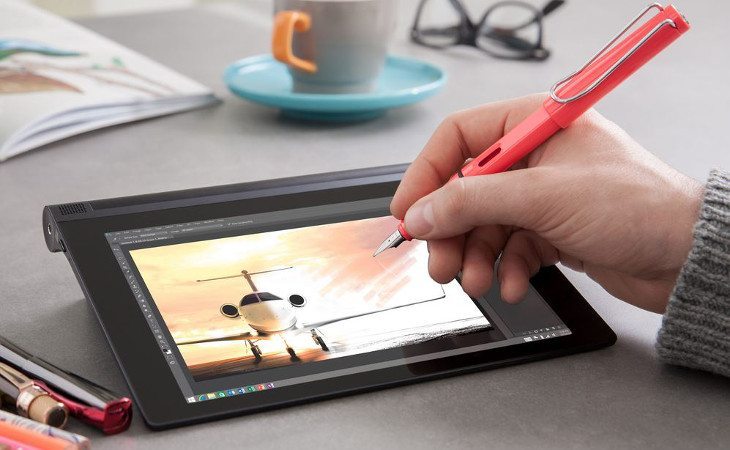 We cover a lot of low-power devices for India, but now we're going to flip the script and take a look at a tablet with a bit more pop. Lenovo has just brought a new tablet to the region with the Lenovo Yoga Tablet 2, and while it carries a Rs. 24,499 price tag, it offers up plenty of features to justify that price.
The Lenovo Yoga Tablet 2 is a Windows-based slate with an 8-inch 1,920 x 1,200 display. That panel features a 178-degree wide viewing angle as well, which is never a bad thing when you're watching a flick. As for the power, the Yoga Tablet 2 rocks a 64-bit Intel Atom Z3745 clocked at 1.33GHz, and backed by 2GB of RAM. Rounding things out under the hood is a large 6,400mAh battery.
Most tablets slack a bit in the camera department, but the Lenovo Yoga Tablet 2 has a respectable 8MP snapper with BSI on its backside to go along with a 1.6MP camera on the front. In terms of storage, you're looking at 32GB, which is expandable up to 64GB with a microSD card slot. As the name implies, the Lenovo Yoga Tablet 2 is "convertible" like its predecessors and it has front-facing speakers, but it also comes with a little something extra called AnyPen technology.
Lenovo's AnyPen tech brings a stylus into the fold, which may sound like a small thing until you consider how it works. You don't have to have a specialized stick to write on the slate, as "AnyPen" allows you to use a normal pen, stylus or your finger. Obviously, you wouldn't want to drag anything across your screen, but it really opens things up for artists as you could lay down some fine lines with different types of dry nibs.
If the Lenovo Yoga Tablet 2 seems like your cup of tea, it's already up for pre-order from The Do Store running Windows 8.1 with Bing and is priced at Rs. 22,499. The tablet is available in Ebony Black, and is scheduled to ship out on April 28th.