Mayweather vs Pacquiao tickets uncertainty latest via app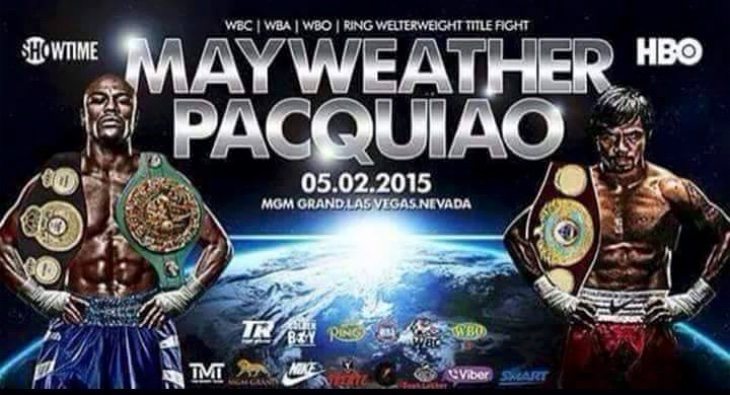 One of the biggest fights on the boxing calendar in many years is now just over a week away, with Floyd Mayweather taking on Manny Pacquiao in what has been billed as the fight of the century. However, latest news throws up a contract dispute that means tickets have not even been printed yet. You can keep up to date with the Mayweather vs. Pacquiao ticket uncertainty latest via the updated BBC Sport app that now also offers a top stories widget that can be customized for boxing news.
Millions of boxing fans are eagerly awaiting this welterweight championship unification bout on May 2, involving two of the best boxers we've seen. Given the time it took to set up the fight it would be a travesty if a spanner is thrown into the works, but latest news is that a row between the promoters means a contract has still not been signed to stage the fight at the MGM Grand in Las Vegas.
This means that no tickets have been printed yet, with Pacquiao's promoter Bob Arum unable to explain why and cutting short a news conference. However, it's thought that the dispute involves Arum not signing a contract and claiming it doesn't tally with what was previously agreed. This story is certainly one to watch and you can keep up with breaking news on it with the free BBC Sport app. This app offers all the latest sports news, live action, and highlights for a variety of sports, with boxing fans able to access a dedicated boxing section and customize the app for that sport.
Importantly the Android and iOS apps have just been updated and now offer a new feature of a widget for the latest top stories. That means you can view the latest big headlines on the homescreen of your smartphone or tablet, and the widget can be customized for boxing or any other of your favourite sports, so that you only get the news you want. Therefore when there's further news about the Mayweather and Pacquiao fight you could be among the first to know.
At present the boxing category of this BBC app includes an interesting article about the row that is currently rumbling on about this fight. If you want to check out the Android version of the BBC Sport app it's available from Google Play. For the iOS version head to iTunes where it's compatible with iPhone, iPod touch and iPad.
Are you going to check out the BBC Sport app for the latest Mayweather vs. Pacquiao updates? What do you think will be the outcome of this contract dispute? Do send your comments to give us your opinions.