PopSLATE iPhone e-ink case orders open up for $130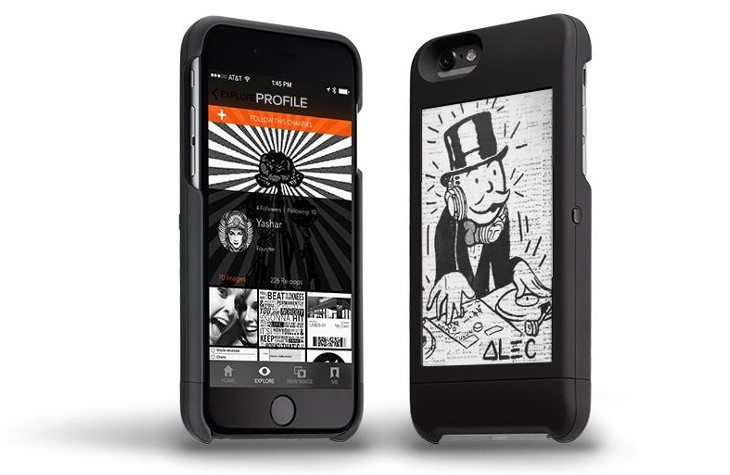 Way back in 2012, we covered an upcoming gadget called the PopSLATE. It was an e-ink case made for iPhone's that found its way to Indiegogo, but never really panned out at the time. Fast forward to 2015, and we are finally getting to see the final product as the PopSLATE iPhone e-ink case has finally arrived with a $130 price tag.
Smartphone cases come in many forms, but the PopSLATE iPhone e-ink case is a bit different from the rest. The back of the case features a 4-inch e-ink display that shows black & white images of your choosing. You can send images from your device to the case with Bluetooth, and the possibilities are endless from a piece of art you like to a boarding pass, sports scores or stock tickers.
While having a second display is handy, the nature of the e-ink display ensures it draws very little power and can be on to give you information while your main screen is off. Obviously, if you dig Black & White photos, you'll be in hog heaven as well. That said, the PopSLATE iPhone e-ink case does have some drawbacks as it's not exactly svelte nor is it what we would call attractive.
The PopSLATE e-ink case allows you to pull off some cool tech tricks, but it is going to add quite a bit of bulk to your device — and your pocket. It's also more than likely the most expensive iPhone case you'll buy as it will set you back $130 bucks. If you're interested in the PopSLATE iPhone e-ink case, hit up the link below to find out more or pick one up.