EA Sports UFC Mobile Review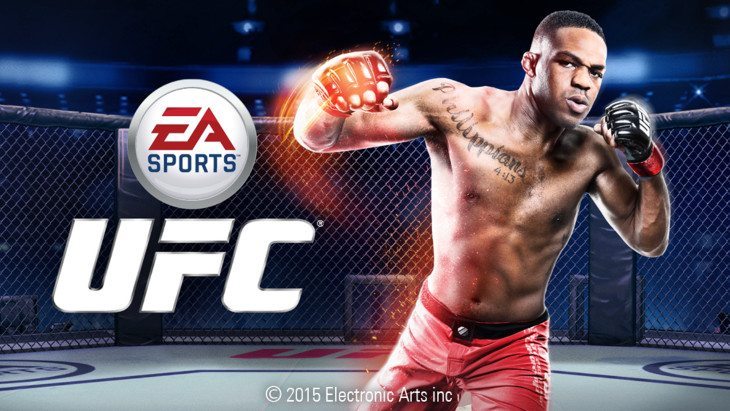 I've been watching MMA since Couture was still a force in the cage, so news of a mobile MMA game quickly got my attention. After a long soft-launch, EA finally gave EA Sports UFC Mobile a wide release, and as a big fan, I felt it my duty to give it a rundown. Without further ado, here we go with our EA Sports UFC Mobile review.
EA has a spotty track record in the gaming department over the past few years, and their mobile games haven't fared much better in a lot of fans eyes. That said, they did impress us with Madden Mobile last year, and they've done it again for the most part with EA Sports UFC Mobile. It's not a full-fledged UFC fighting game, but it's pretty damned close.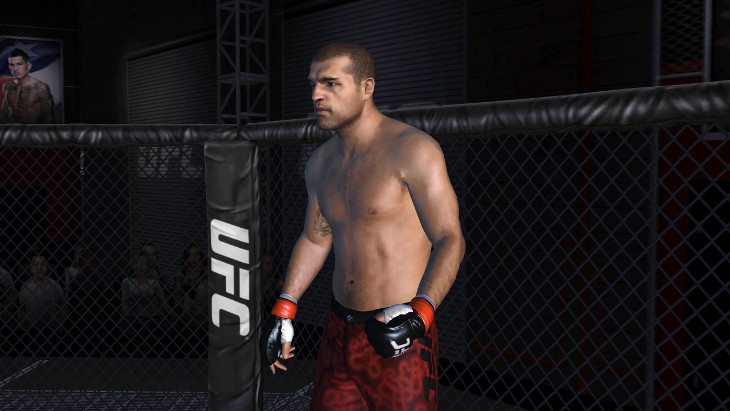 The swipe and tap-based gameplay found in every mobile fighting game under the sun has found its way into EA Sports UFC Mobile as well. That means you'll tap to punch, swipe to dodge, and use two-fingers to block. There's a bit more to it than that, but you shouldn't have a problem with the controls regardless of your experience.
As any MMA fan knows, fighters have moves, and EA Sports UFC Mobile has a ton of them. Each fighter has a set of special moves that can be unlocked as you level them up, and the characters in-game perform them all flawlessly. Some of the actual match-ups are a bit wonky, but the moves and controls are all top-notch.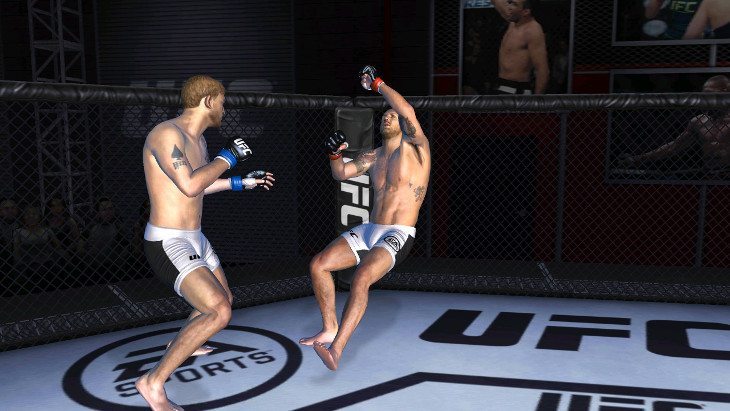 The layout behind EA Sports UFC Mobile takes place on a map of sorts, and each fight moves you one step closer to a championship of sorts. You'll get crates for winning the big matches, and coins for all the small ones. You will also start out with one fighter (The Mauler) and unlock additional ones through crates on the map or bought in the store. Therein lies the rub…
As fun as EA Sports UFC Mobile is, EA has slapped the old IAP system on things and it affects you in the fighters department. Unless you unlock a fighter through a crate, you have to buy them with Octagon Gold, which you don't seem to earn in the game. You may get some for tasks later on, but I've yet to get any and I've played it on and off since the soft-launch. Needless to say, if you want Jon Jones, Bigfoot, The Count or anyone else aside from The Mauler starting out, you'll have to pay up for them.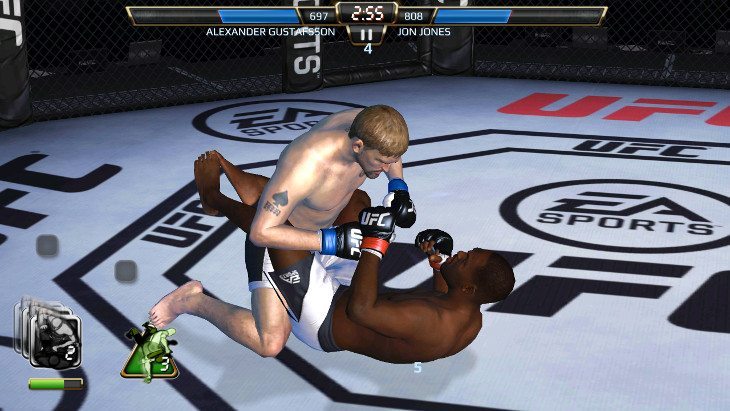 EA Sports UFC Mobile is the closest thing you'll get to a console version of UFC, and even with the IAP setup, it's still a rock solid game. The graphics are sharp and it never gets old dropping people to the mat with a flying knee or short elbow. The submissions are just as cool as well, so there's a little something for almost every MMA fan.
In a nutshell, if you love the UFC or Mixed Martial Arts, you'll want to head on over the Google Play or the App Store and pick up EA Sports UFC Mobile. It's fun, it's free, and you can play for as long as you'd like without spending a penny as there's no stamina gauge in play. That in itself is a rarity, and something we hope to see in more free mobile games.