Star Wars BB-8 Droid toy in the works from Sphero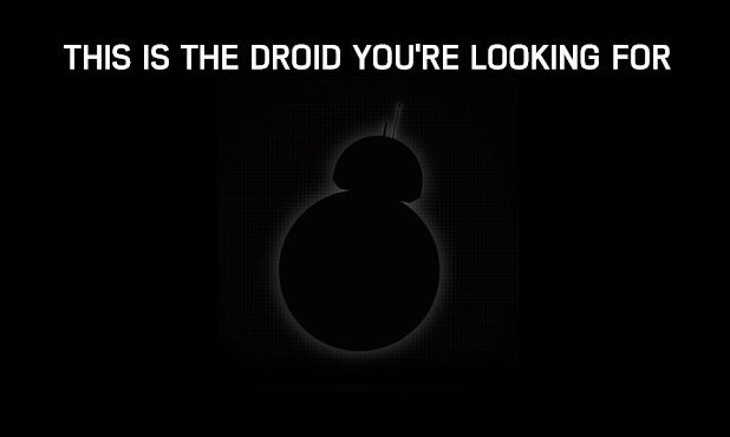 If you're reading this article, you've probably heard of Star Wars even if you're not a fan. There's a new film set to debut soon, and one of the early stars of the trailer is a little robot called BB-8. Turns out, that little guy comes from Sphero, the same company that makes that really cool robotic ball for mobiles. Guess who's producing an official Star Wars BB-8 Droid toy this year?
If you haven't seen the new Star Wars: The Force Awakens trailer, we'll wait while you watch. At around 30-seconds, you'll see the BB-8 robot, and going by the new teaser put out by Sphero, the Star Wars BB-8 Droid toy is going to be a dead-ringer.
Details on the Star Wars BB-8 Droid are light at the moment, but Paul Berberian, CEO of Sphero said, "Our hardware and software technology advancements make it possible to build the toys of the future now. We are deepening the user connection in ways that, until today, have only been portrayed in science fiction." Considering they worked on the real droid in The Force Awakens, we're excited to see their take on "toys" of the future.
Sphero and Disney haven't announced how much the Star Wars BB-8 Droid toy will cost or when it will arrive, but we've got a good idea on that release date. Star Wars: The Force Awakens opens on December 18th, so it's a safe bet that they'll have the BB-8 droid on shelves in plenty of time for the busy holiday season. If it's half as cool as the regular Sphero, you can expect it to be one of the top sellers this year.
source: Sphero