Lenovo A7000 vs Redmi Note 4G specs contest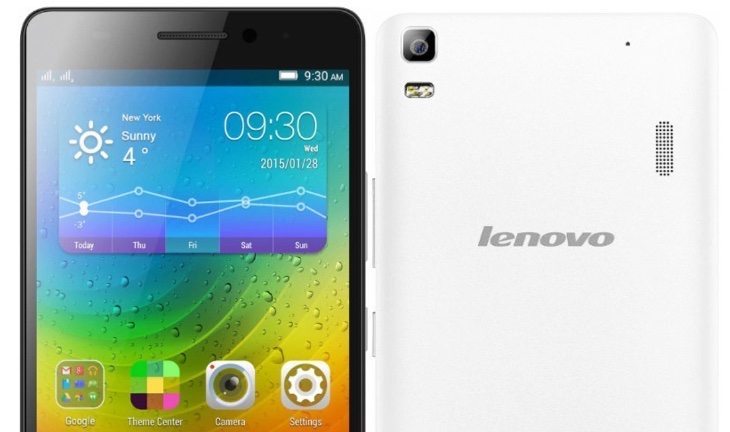 The Lenovo A7000 has recently released and is achieving a huge amount of interest in some markets due to its very affordable price tag. Another Android smartphone with the same size display that launched late last year and is also competitively priced is the Xiaomi Redmi Note 4G. We have a comparison of the Lenovo A7000 vs. Redmi Note 4G in a specs contest, so that you can see what they each have to offer.
Processors
The Lenovo A7000 has a 1.5GHz MediaTek MT6572M octa-core processor and Mali-T760MP2 graphics. The Redmi Note 4G is equipped with a 1.6GHz Snapdragon 400 quad-core processor and Adreno 305 GPU.
Display
Both have 5.5-inch IPS displays with resolution of 1280 x 720 and 267 ppi.
RAM and Storage
Again there's not much between them here as both have 2GB of RAM and 8GB of internal storage. However, the Lenovo A7000 has expandable storage via microSD to 32GB whereas the Redmi Note 4G can be expanded to 64GB.
Camera set-up
The Lenovo A7000 has an 8-megapixel rear camera with autofocus and LED flash, as well as a 5-megapixel front-facing camera. The Redmi Note 4G has a 13-megapixel rear camera with autofocus and LED flash, and also has a 5-megapixel front-facing unit.
Battery
The A7000 has a removable 2900 mAh battery while the Redmi Note 4G has a removable 3100 mAh battery.
Connectivity
The Lenovo phone supports 4G LTE, 3G, WiFi 802.11 b/g/n, WiFi hotspot, Bluetooth 4.0, GPS, and microUSB 2.0. The Xiaomi handset supports 4G LTE, 3G, dual-band WiFi 802.11 a/b/g/n/ac, WiFi hotspot, WiFi Direct, Bluetooth 4.0, GPS, microUSB 2.0 and USB Host.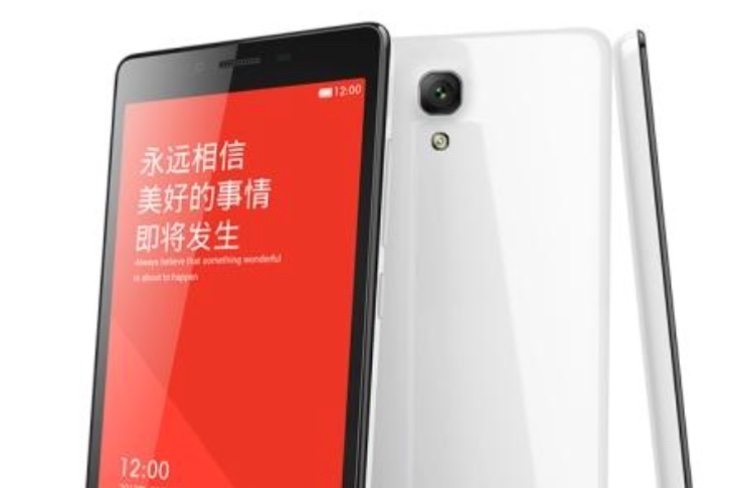 Operating System
The Lenovo A7000 runs Android 5.0 Lollipop with Lenovo's Vibe 2.0 UI. The Redmi Note 4G launched on Android 4.2 Jelly Bean upgradable to Android 4.4.2 KitKat, with Xiaomi's MIUI 5.0.
Dimensions and Weight
The A7000 measures 152.6mm x 76.2mm x 8mm and weighs 140g. The Redmi Note 4G measures 154mm x 78.7mm x 9.5mm and weighs 185g.
Price
Prices will vary according to market but won't usually be too far apart. As an example we'll give the prices for India where both devices are extremely popular. The Lenovo A7000 is currently available via the flash sale system at Rs. 8,999. The Redmi Note 4G can be found for around Rs. 9,999.
We're not considering all of the different features of the phones here although it's worth noting that the Lenovo handset has Dolby Atmos for enhanced audio and is a dual SIM phone while the Redmi Note 4G is single SIM. Potential buyers also need to take into account build quality, after-sales service, and of course their preference of designs. Purely looking at specs though, we can see that although there are some similarities, each of them have some benefits over the other.
For instance some of the advantages of the Lenovo A7000 are that it's dual SIM, has an octa-core processor, runs a later version of Android, is lighter and slimmer, and is the cheaper of the two phones. On the other side of the coin the Xiaomi Redmi Note 4G has the better rear camera, a higher level of expandable storage and a higher capacity battery. Buyers should therefore think about which factors are most important to them.
After considering the above we'd be interested to hear your thoughts on these two affordable smartphones. Are you considering either of these handsets? If so, are you more likely to purchase the Lenovo A7000 or the Xiaomi Redmi Note 4G? Do let us know with your comments.