Help Obama and Putin take down Zombie Lenin in Wrath of Obama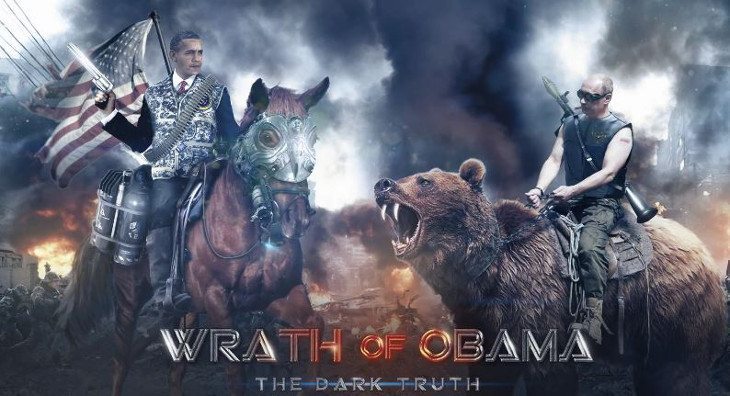 Video games have always been a great way to lampoon people or events, and politicians are generally popular targets. Every once in a while, a game so wacky comes along that we've just got to give it some coverage, and that has happened this week with the Wrath of Obama game.
Bears, rocket launchers and destruction. Those are all things you'll see… in the Wrath of Obama game and that's just the tip of the iceberg my friends. Lenin is back from the grave, and instead of Putin and Obama going head to head, they will have to team up to take down the undead Lenin and his zombie comrades.
In terms of gameplay, Wrath of Obama looks to be a cross between a top-down shooter and battles in the vein of PvZ. We saw plenty of Aerial combat in the trailer along with Putin on a bear with a rocket launcher and Obama on a horse with a .44 magnum. That sentence alone should be enough to sell most folks on the Wrath of Obama game, but we'll throw in the screen shot below just in case you aren't convinced.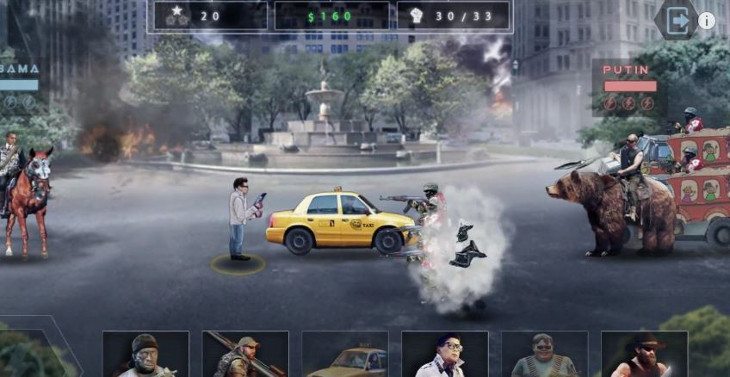 We haven't had a chance to go hands-on with the Wrath of Obama game, but it looks "interesting" although it's safe to say one shouldn't expect a polished award-worthy experience. There's no free version available at this time, but the full version of Wrath of Obama can be yours for $1.20 on Google Play. If you're curious about what Hitler's been up to, you can check out Ankaar's previous game, Fuhrer in LA.