Intex Aqua Power+ specs and price revealed for India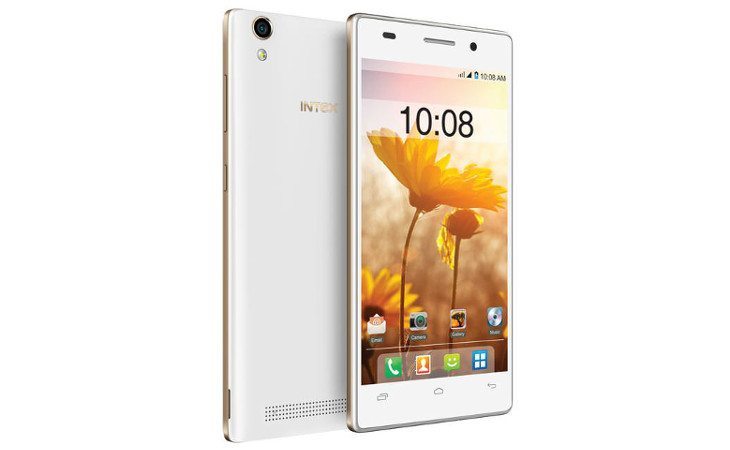 Intex's Power line has proven popular due to its large battery and low price. The company has unleashed yet another handset in that line today for India with the Intex Aqua Power+, and it is a solid upgrade from the previous version with a similar price tag.
We covered the Intex Aqua Power back in December of last year, and that handset was introduced with a price of Rs. 8,444. The refresh of the handset comes only four months later in the form of the Intex Aqua Power+, and while it isn't as beefy as the Intex Aqua Power HD, it's a significant upgrade from the previous model.
The Intex Aqua Power+ specs show us a device with a 5-inch panel featuring a resolution of 1,280 x 720p. That's an upgrade over the 480 x 854 display found on the previous version, but the processor dips a bit down to a quad-core 1.3GHz chip. As for the storage and RAM… upgraded again, so we're getting 2GB of RAM and 16GB of internal storage.
The upgrades continue to the outside of the Intex Aqua Power+ as the rear camera is listed at 13MP while the front-facing snapper is 5MP. Other options to note include a microSD card slot, Wi-Fi, Bluetooth, 3G, and Dual-SIM slots. The Intex Aqua Power+ is powered by the same 4,000mAh battery found on its predecessor, and will run Android 5.0 out of the box.
When compared to the Intex Aqua Power, the new Intex Aqua Power+ is a very nice upgrade in every area but the processer. It takes a hit, but not a major one and the rest of the specs more than make up for the difference. The Intex Aqua Power+ price is listed at Rs. 8,999 in India, and it is available in several different colors with a free flip cover if you're interested in picking one up.
via – Gadgets NDTV