Asus sends out invites for a Zenfone 2 event in NYC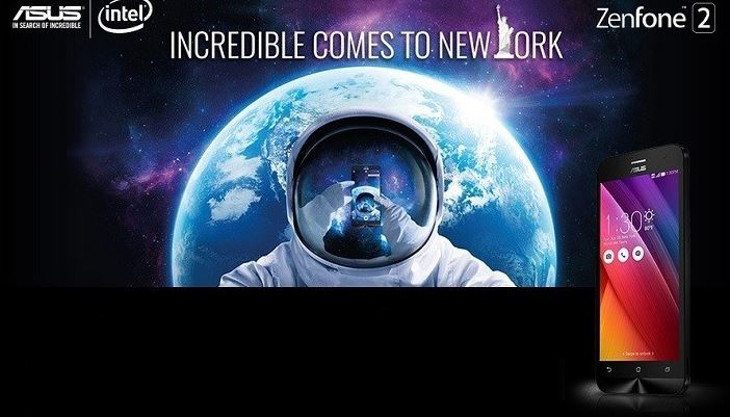 The Asus Zenfone 2 looks to be the company's greatest handset yet, although it can be tough to keep track of the variants depending on your locale. If you live in the states, its not something you've had to consider — until now. As we expected, the Asus Zenfone 2 release is coming to the U.S., and the company has just sent out invites for the big event.
Asus is holding an event in New York City on the May 18th for the North American launch of the Zenfone 2. There's no mystery this time around either, as the invitation clearly states it's for the ZenFone 2, and it's something you'll want to get excited about if you want a flagship specifications at half the price.
The Galaxy S series and the iPhone sell well in the U.S., but the Asus Zenfone line has done well everywhere it's landed. The Asus Zenfone 2 is the latest, and greatest device in the lineup with a 5.5-inch FHD display, 13MP rear camera and 5MP front-facing snapper. The processor will depend on the RAM, so there are four possible chips that could be under the hood.
In regards to the RAM, there are 2GB and 4GB variants, and the same can be said for the storage with 16GB, 32GB or 64GB. The company introduced a 128GB version today as well, so there are plenty of options on the table. A non-removable 3,000mAh battery will power all versions of the device, and the Zenfone 2 will run Android 5.0 straight out of the box.
Asus may not have said which model of the Asus Zenfone 2 the U.S. will get, but any of them are a good bargain if you can live with a few quirks and without the big name branding. Stay tuned, and we'll be back on the 18th to give you the skinny on Asus's big event in NYC.