Lenovo A7000 benchmarks vs Xiaomi Mi 4i, Yureka and others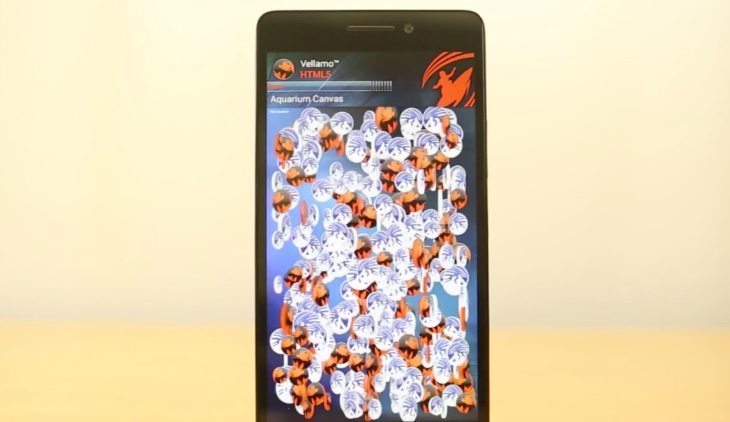 The Lenovo A7000 is kicking up a storm at the moment, especially in markets such as India. The smartphone is being sold there in the flash sale system with demand far exceeding supplies, so it can be tricky to get hold of. That won't stop plenty of people trying though, and if you're a potential buyer you might be interested in Lenovo A7000 benchmarks vs. the Xiaomi Mi 4i, Yureka and others.
You can read much more about the phone in our Lenovo A7000 articles here, and these include specs comparisons with the Redmi Note 4G, Micromax Yu Yureka, Lenovo A6000 Plus and more. The A7000 has a 1.5GHz MediaTek octa-core processor, Mali-T760MP2 graphics, and 2GB of RAM, and the YouTube video that we've embedded below this article from Fone Arena shows benchmark tests being conducted on the phone.
A whole array of tests is performed and these are Quadrant, AnTuTu 5, Vellamo, Linpack Single Thread, Linpack Multi Thread, Geekbench 3, Nenamark 2, GFXBench, Basemark X, 3DMark Ice Storm Unlimited, and Basemark OS II. At the end of each benchmark test a table is then shown displaying the score achieved by the A7000 and where it stands against numerous other handsets. Just a few of the others apart from the Xiaomi Mi 4i and Yu Yureka are the Xiaomi Redmi Note and Redmi 2, Oppo R5, and OnePlus One (phones vary by test).
As an example we can tell you that in Basemark OS II the A7000 is at the top of the table followed by the Mi 4i and Yureka in second and third places respectively. In the Nenamark test the A7000 is again in top spot while the Mi 4i is further down the table in fifth position and the Yureka is ninth. It would be too much to expect the A7000 to lead the table in every test though, so for example with Quadrant testing the phone is in seventh spot while the Mi 4i is top this time and the Yureka is third.
To see all of the benchmarks, results and comparison tables take a look at the video below, and after that we'd appreciate your comments. Are you satisfied with the performance of the Lenovo A7000 in this benchmark testing? Maybe you're now even more determined to purchase this smartphone?