Mayweather vs Pacquiao live text commentary, free BBC Sport app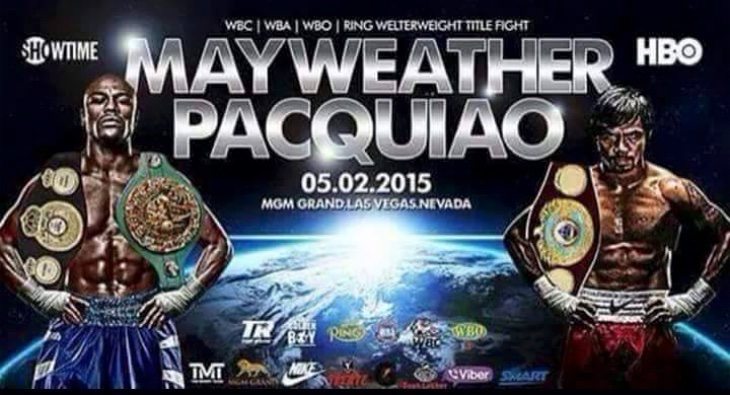 Well this is it! We're gearing up for what is being billed as the fight of the century, with Floyd Mayweather taking on Manny Pacquiao at last. The bout takes place at the MGM Grand in Las Vegas, and many people will want to watch the fight live although that's not possible for everyone. However, you can get Mayweather vs. Pacquiao live text commentary instead by using the free BBC Sport app for iPhone, Android, BlackBerry, and Windows Phone devices.
The welterweight championship unification belt between two of the best fighters we've ever seen is hotly awaited, but if you're in the UK your only option of watching the fight live is on Sky Box Office at a cost of £19.95. That might sound pricey but doesn't seem so bad when compared to fees for watching the bout live in the US of between $90 and $100.
If you still want to stay in touch with the action but don't want to pay, then live text commentary is perhaps the next best thing, and you can get that on the free BBC Sport app. Checking out the boxing section of the app just now we found numerous interesting articles about tonight's fight. These include an article on how to follow Mayweather vs. Pacquiao with live text commentary of the fight that the app will offer.
You can download the iOS BBC Sport app from iTunes where it's compatible with iPhone, iPod touch or iPad. If you have an Android device head to Google Play, or it's also available from BlackBerry World or the Windows Phone Store. Other recent features on the fight within the app include news from the weigh-in, expert opinion, an 'all you need to know feature', the build-up in pictures, and much more, so it's an app that's well worth checking out.
It's worth noting that BBC currently gives the time of the fight in Las Vegas as 9pm local time or 5am Sunday morning if you're in the UK, with the live text commentary from 2am. However, we've also seen reports giving the fight starting time as 8pm local time or 4am Sunday morning for those in the UK. Exact times cannot be specified as it depends on the fights on the undercard, so you might want to bear this in mind.
Are you going to take a look at the free BBC Sport app offering live text commentary for the Mayweather vs. Pacquiao fight? Why not give us your predictions for the winner by dropping your comments in the box below.