Iron Man Samsung Galaxy S6 variant set to arrive soon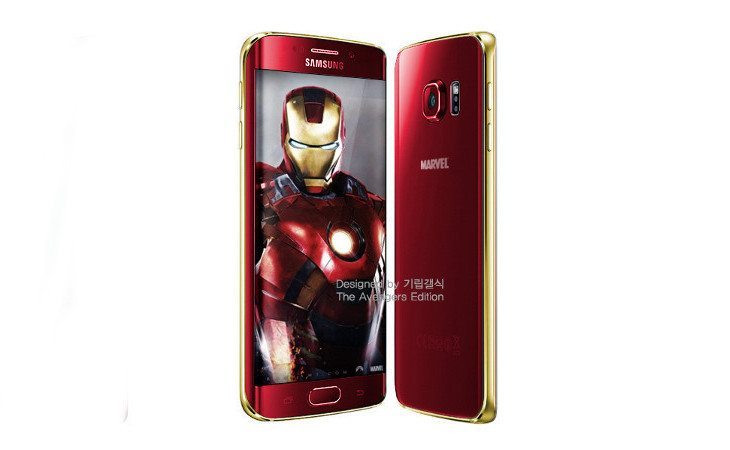 Remember those Avengers variants of the Galaxy S6 we talked about in March? As drool inducing as they were, we weren't sure if Samsung would come through with the superhero-themed handsets. Turns out, at least one hero will see a release as an Iron Man Galaxy S6 and S6 Edge is getting a release in the very near future.
The previous Avengers Galaxy S6 renders showed the entire cast on themed devices, but it appears as if Samsung is choosing old Shellhead for its first Avengers smartphone. Not that we're complaining, but it is a funny choice considering Robert Downey Jr. has been in cahoots with HTC for quite some time.
Lee Young-hee, the head of marketing for Samsung's mobile division broke the news on the Iron Man Galaxy S6 release. Details are still light, but the handset will obviously be Iron Man red and other details will be decided through discussions with Marvel. While it may sound like the Avengers smartphone is a ways off, Young-hee said we can expect to see it arrive by the end of May or in early June.
Before you get too excited, Samsung has a history of releasing region exclusive smartphones, so there's a chance the Iron Man Galaxy S6 and Galaxy S6 Edge may not leave South Korea. That said, Samsung and Marvel would be leaving loads of money on the table if that's the case, so if popular we expect the Avengers smartphone to see a wider, yet limited release.
Which Avenger would you like to see on the Galaxy S6?
via — SamMobile    source: Korea Times