T-Mobile 'Never Settle' Campaign takes aim at Big Red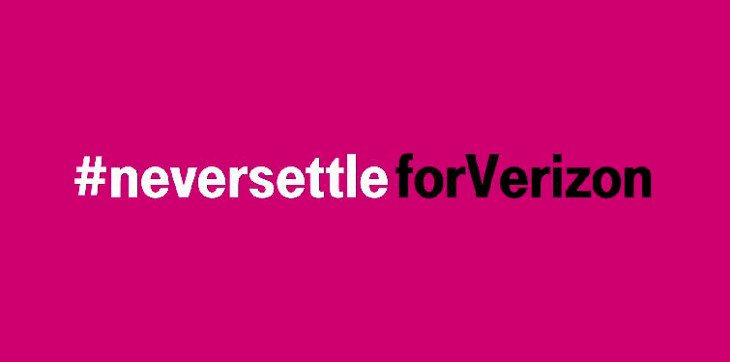 T-Mobile has been fun to watch over the years with their constant jabs at other carriers. Their latest takes aim at Verizon, and it appears to be quite the deal for customers looking to switch. T-Mobile's new 'Never Settle Trial' program is kicking off, and the company plans to do all it can do take your contract from Big Red.
If the 'Never Settle' slogan sounds familiar, it's because it was used by OnePlus last year to promote the OnePlus one launch. While we're not sure if they'll go back to the well for the OnePlus Two release, Verizon borrowed the phrase, and now T-Mobile has taken it from Big Red, and countered them with a stiff jab to the face courtesy of the Never Settle Trial.
The Never Settle Trial is a new promotion geared directly at Verizon customers. If you sign up, Magenta will port your number to a T-Mobile device and ship it to you for a two week test run. If you like what you see, T-Mobile will handle your ETF's up to $650 or any outstanding handset payments when you trade-in your old smartphone and make the switch.
If you prefer to stay with Verizon, the company says you just have to give the phone back within 14-days. After that, they will reimburse you for any fees incurred from switching along with any activation fee's or other charges to fire your service up with Big Red.
If you're interested in trying out T-Mobile's new Never Settle Trial, the program starts on May 13 and runs through May 31st. Obviously, you'll want to read the fine print, but it sounds like T-Mobile will handle most of the grunt work and all of the fee's for switching or returning.