Barcelona vs Bayern Munich team news, livescores via updated club apps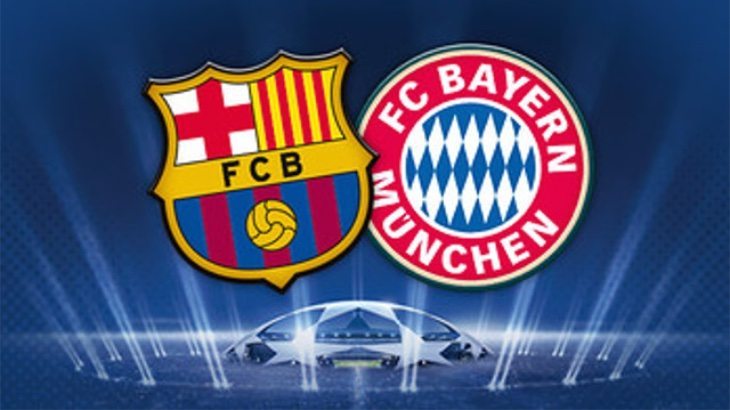 Tonight there's another Champions League match, and this time it's the first leg of the semi-final between Barça and Bayern Munich. Lionel Messi believes he is getting back to his best form, while Robert Lewandowski looks likely to be fit enough for the starting lineup. For Barcelona vs. Bayern Munich team news, livescores and alerts, you might want to check out two free club apps that have just been updated.
This evening's match should have plenty of thrills and spills and sees FC Bayern Munich boss Pep Guardiola returning to the Nou Camp after winning 14 titles with Barcelona previously. His former team mate Luis Enrique is now managing Barça, which should led to an intriguing undertone. You can get ready for the match with the latest news via these mobile apps, and also use them throughout the action to keep up with what's happening.
There's a series of football alarm apps that have individual club versions and are available for iOS and Android devices. The Barcelona Alarm and Bayern Munich Alarm apps are both free and worth taking a look at. These apps provide the latest breaking news for fans of the clubs, as well as transfer rumours, fixtures and results. They also offer live scores directly to your smartphone or tablet.
The opening pages of these apps show the next fixture as well as details of kickoff time and a countdown to the start of the match. The app shows the match time for whichever timezone you are in, which is useful if you happen to be away, and also rings an alarm 30 minutes before kickoff. Live match dates keep you informed, and we've just taken a look at both apps and there are some excellent news articles to choose from, and even a match preview of tonight's game on FIFA 15.
You can check out the apps at the following App Store and Google Play links. The iOS versions were just updated yesterday and are compatible for iPhone, iPod touch and iPad running iOS 7.0 or later. The Android versions of the apps are compatible with devices running Android 3.0 or later.
Barcelona Alarm app for iOS or for Android
Bayern Munich Alarm app for iOS or for Android.
We're likely to see some great football action later today in this Champions League match, so why not check out these apps for Barcelona vs. Bayern. Why not let us know what you think of them by dropping us your comments in the box below.