Chelsea vs Liverpool lineups, match stats, goals with live scores app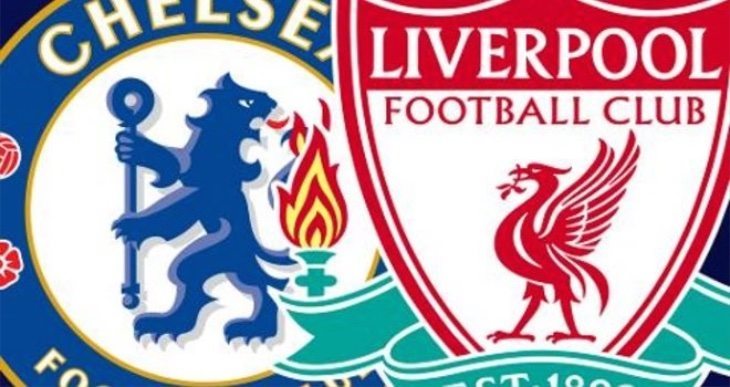 Many football fans will be looking forward to the Chelsea and Liverpool FC Premier League match being played later today. Although Chelsea has already claimed the title, Liverpool has everything to play for in a bid for a finish in the top four. There's uncertainty over whether Diego Costa will play for the Blues today, while many will be waiting to see if Steven Gerrard is in the starting lineup for the reds. Whichever club you support you might appreciate Chelsea vs. Liverpool lineups, match stats, and goals with a live scores app.
It's not just Chelsea and Liverpool fans who will be eagerly keeping track of the match today either. Man Utd supporters will also be following the action after the win against Crystal Palace yesterday, as a victory for the Blues today ends Liverpool's chances of a top four finish. Mobile apps can be an efficient way of keeping informed with all the latest football news and more, and the Live Centre — Football Scores Alert app for Android and iOS devices could be just what you're looking for.
This is a free app that could be a great way of staying in the loop with what's happening, and it offers speedy audio goal alerts for every match. It doesn't just cover the Premier League either, as it can also be used for Euro 16 qualifiers, Champions League, FA Cup, and much more. Heading to the Live Centre of the app you'll find news and a match hub for matches. Here you can check out details for today's matches with kick off times and countdowns, or you can check out previous matches with full lineups, stats for possession, tackles, shots on goal, yellow cards, red cards, and loads more.
Kickoff time for the Chelsea — Liverpool match today is 4pm and there's an interesting section on pre-match facts to look at right now and there will be a live ticker. After the match there will be all the details of the match as above. The Live Centre — Football Score Alerts app for iOS devices is available from iTunes. It was updated on April 27th and is compatible with iPhone, iPod touch, and iPad running iOS 7.1 or later. The Android version of Live Centre is available from Google Play and is compatible with devices running Android 4.0.3 or later.
With the likes of Eden Hazard, John Terry, Raheem Sterling, and Adam Lallana likely to be in the lineups for this afternoon's match, this could really be one to watch. Why not take a look at this free app to see what it has to offer for before, during, and after the game. Will you be cheering on Chelsea or Liverpool?