Sony Xperia R vision has interesting specs and features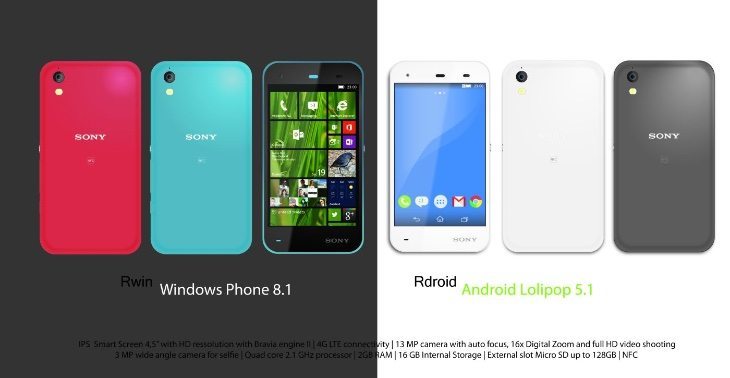 There's always a lot of interest in new Sony Xperia smartphones, and today we're showing you an idea for another handset. It can be tantalizing to look at concept ideas for devices, and the Sony Xperia R vision we're sharing today has some interesting specs and features including dual-boot support, something that would surely get a lot of attention.
We think many buyers would appreciate a new dual-boot smartphone and this idea for a Sony Xperia R would certainly fit the bill. These renders were designed by Androgama and show what looks to be a nicely compact handset that comes in black or white, but with 4 differently colored backs to mix things up a bit. Take your pick from cherry, cyan, grey, or pearl. The handset features tempered glass and the reverse is plastic that has been treated with anti-fingerprint material.
The dual-boot facility enables users to choose from Android 5.1 Lollipop or Windows Phone 8.1, and specs include a 2.1GHz quad-core processor, a 4.5-inch IPS display with HD resolution (with Bravia Engine II), 2GB of RAM, and 16GB of internal storage that's expandable via microSD to 128GB. There's also a 13-megapixel rear camera with 16 x digital zoom and Full HD video capture, and the front-facing unit is 3-megapixels with wide-angle lens. Connectivity includes 4G LTE and NFC.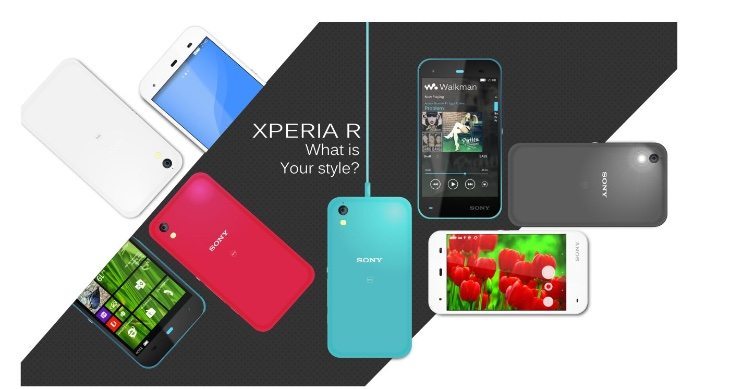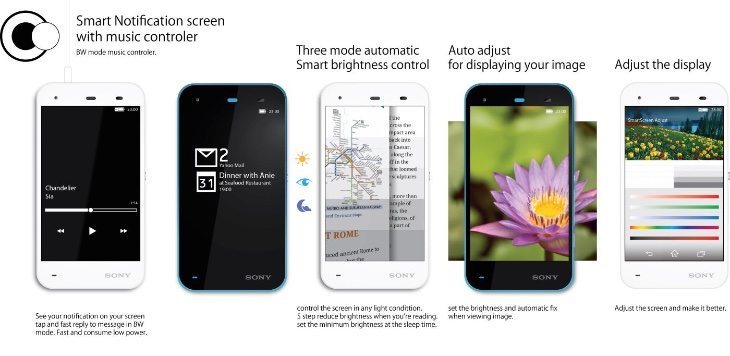 Another feature of the Sony Xperia R is a Smart Notification screen with BW mode music controller. This feature would adjust the brightness according to the condition, has auto adjust for displaying images, and also optimizes battery life. All in all it's an interesting concept for a dual-boot smartphone, and we feel it's an idea that plenty of readers would approve of.
We'd be interested to hear what you think about this Sony Xperia R design? Is this something you'd like to see for a new dual-boot smartphone? Let us know with your comments.
Via: Concept Phones