iPhone 6 iOS 8.4 beta 3 vs Galaxy S6 Android 5.0.2 speed testing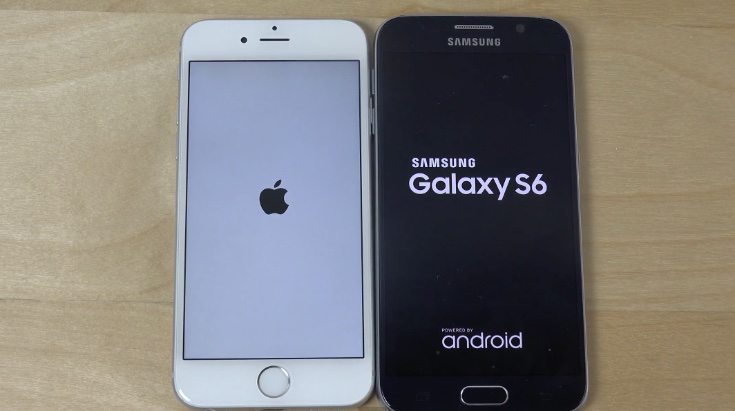 In the middle of April Apple seeded the first beta of iOS 8.4 to developers, and this was followed later in the month by the second beta. Two days ago we saw iOS 8.4 beta 3 made available for devs to download and test, and this contains further improvements and bug fixes. We thought readers may be interested in iPhone 6 on iOS 8.4 beta 3 vs. Galaxy S6 on Android 5.0.2 speed testing.
The third beta of iOS 8.4 brings it to build 12H4098c, and from time to time we like to share videos of the latest beta pre-release versions and how they compare with other versions and devices. Previously we shared a bootup test between the iPhone 6 and Samsung Galaxy S6 on iOS 8.4 beta 2 and Android 5.0.2 respectively. In that test the Samsung phone was marginally quicker, although it was a very close result.
The YouTube video that we've embedded below this article today is of the same two phones, but this time with the iPhone 6 running the latest third beta of iOS 8.4. You'll see both phones simultaneously powered up to see which is ready to go first, and again the Samsung phone is faster. However, it's rather intriguing as the difference in bootup speed is far more noticeable this time, than with the previous testing when the iPhone was on the second beta of iOS 8.4.
After the bootup test the reviewer also runs a benchmark test with the two devices using Geekbench 3. Single-core and multi-core scores are shown but for this test we're not going to reveal the results here, as you might prefer to find out when you view the video. The Ookla Speedtest is also conducted on both phones so that's another test you'll want to see.
Of course when iOS 8.4 makes it to a public release it may have received further improvements and speed optimizations, so it will be interesting to see similar testing again with the final build of the update. If you have any thoughts about this speed testing involving the iPhone 6 and Samsung Galaxy S6, do drop us a comment in the box below.