The YotaPhone 2 gets Lollipop while becoming cheaper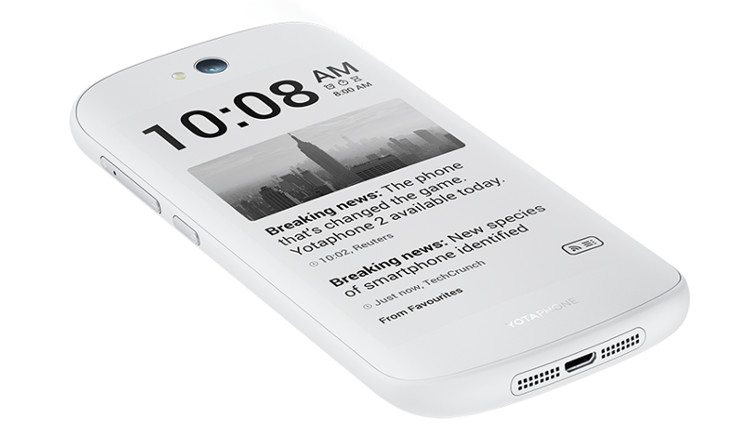 We've covered thousands of smartphones here at Phonesreview, and it's safe to say that "unique" handsets aren't all that common. Occasionally, we see something functional that blows us away, which was the case with the YotaPhone 2 release. Well, if you held off on the dual-screen smartphone, today is your lucky day as the YotaPhone 2 has received a price cut along with a major OS update.
The Lollipop Android 5.0 update is finally coming to the YotaPhone 2, which is outstanding news for those who picked up the handset. The update brings all the bells & whistles Google baked into the Lollipop 5.0, and allows for some new functionality on that back panel. It should be easier to get the content and photos you want to the back display, and YotaHub app is said to have been tweaked as well.
Software updates are great, but price cuts are even better. If you live in the UK, the YotaPhone 2 price has dropped to £440 in the UK and to €599 in Europe through Yota's online storefront. That's for the black or new White YotaPhone 2, which was just announced today along with the Android 5.0 update and price drop. If you live in the U.S., have no fear as the device is still supposed to come to the states through Indiegogo with a launch set for July.
It's unlikely you'll bump into anyone walking down the street with a YotaPhone 2, and while it may seem niche at this point, the E-ink display is something we would love to see on more handsets or wearables in the future.
Do you think E-ink displays are here to stay or still in the "fad" phase?