Moto E 2nd gen updating now to Android 5.1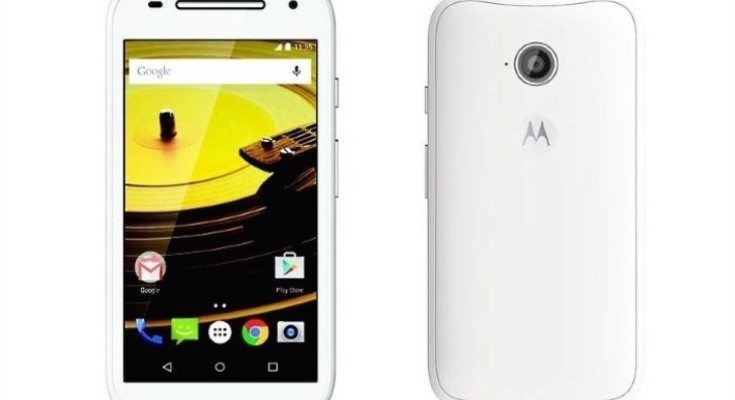 It can be very satisfying to be able to tell readers when operating system updates are arriving for their devices, and today it's the turn of those who own the Motorola Moto E 2nd gen. It's now starting to receive the over-the-air update to Android 5.1 Lollipop, not long after Motorola issued the release notes.
The second-generation model released earlier in 2015 running Android 5.0 Lollipop, and now it's reported by multiple users on the XDA Forums that they have now received the update to Android 5.1 for the Moto E (version XT 1527). The nice thing about the upgrade for the Moto E is that it should be available for everyone at around the same time, regardless of which carrier they are using, due to the phone being sold off-contract.
The OTA update comes in at just over 250MB in size so it's not too sizeable, although that's to be expected, as it's not a major update. The size is also more manageable due to the fact that the Motorola phone runs virtually stock Android, although it's still advisable to update over WiFi. There shouldn't be too much difference in the time it takes for this update to reach different users of the phone, but it could take just a few days before you receive notification.
The Android 5.1 update mainly focuses on performance enhancements, security improvements, and bug fixes, so don't expect anything too noticeable, although it's still worth installing. Are you pleased to hear that this update is now rolling out for the Moto E 2nd gen? Maybe you're one of the lucky ones who have already received 5.1 Lollipop for the phone? Let us know with your comments.
Source: XDADevelopers
Via: Android Police