Yu Yuphoria vs Micromax Canvas Spark, price decides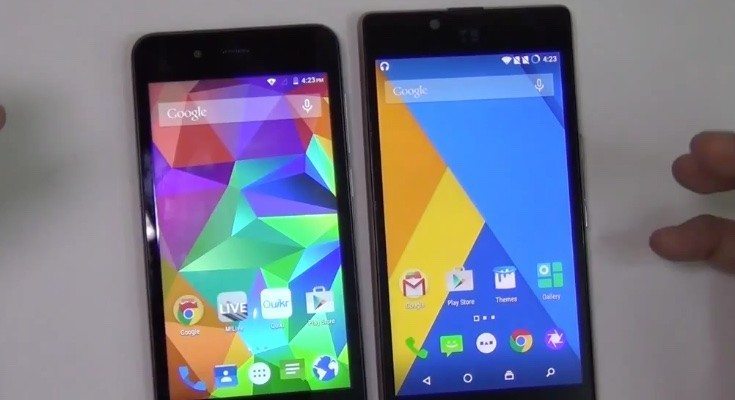 There are some very decent budget smartphones already on the market in India, and the Micromax Canvas Spark Q380 is another recent release. It's about to be joined by the second Yu-branded handset from Micromax, the Yu Yuphoria, and this upcoming device is attracting a massive amount of attention. Today we're sharing an early video comparison of the Yu Yuphoria vs. Micromax Canvas Spark.
The Canvas Spark is already available through the flash sales system from Snapdeal. Meanwhile the Yuphoria is being sold exclusively via Amazon.in, also in flash sales with the first on May 28. They are both affordable handsets although the Yu Yuphoria is the most expensive as it's priced at Rs. 6,999 while the Canvas Spark has a price of Rs. 4,999.
Over the coming weeks we will be bringing you much more on both of these new smartphones, but for now we thought we'd show an initial look at the Yuphoria vs. Canvas Spark. The YouTube video that we've embedded below comes from Intellect Digest and gives an opportunity for a good look at both devices. It focuses on the differences between the two handsets and also which you should choose and why.
It begins by discussing network support, with the Canvas Spark supporting 3G while the Yuphoria steps up to 4G LTE. The comparison then moves on to cover many factors such as design and build quality, the displays, audio quality (with demo), and camera capabilities (with image samples). The next part of the video covers specs and performance with an AnTuTu benchmark, and then the software experiences, battery life and more.
You'll then see a final conclusion from the reviewer, and maybe unsurprisingly the summary is that you get what you pay for. Those who can pay the extra for the Yuphoria will get a better all-round phone, though the Canvas Spark has enough to offer for its cheaper price. When you've viewed the video below we'd be really interested to hear your thoughts on these two phones.
Do you think you're likely to purchase the more expensive Yu Yuphoria, or save money and buy the Micromax Canvas Spark? Do let us know with your comments.