Amazon App Store Spring Sale offers up over $110 in Free Android Apps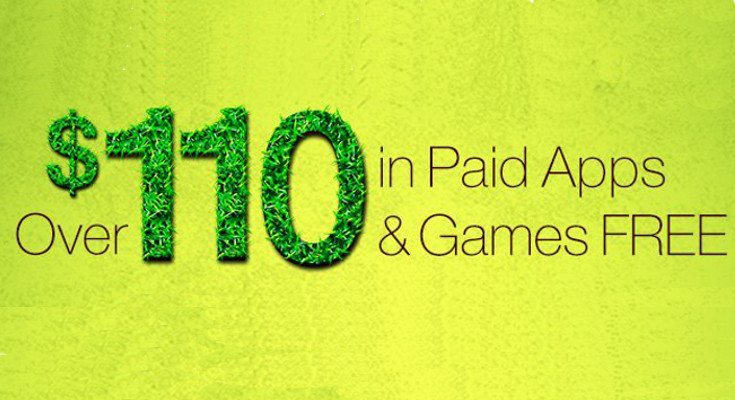 Depending on how long you've owned your Android smartphone or tablet, you may remember a time before the Amazon App Store existed. When it was launched things were a bit sparse, but it's grown over time and we've seen a ton of sales in the process. Well, we're getting another one today, and it is offering up over $110 worth of Android Apps and Games for free.
Spring seems to be the theme behind Amazon's new App Store promotion, which has just gone live today. The sales are generally are always a limited time offering, so we're going to cut to the chase and give you the scoop on the lineup.
If you're looking for Android Apps, you'll be able to pick up Flesky Keyboard, True Booster, PicShop Photo Editor, Smart Office 2, Perfectly Clear, My Weekly Budget, Alarm Clock Xtreme, Shutter Folio, Genius Scan+, G-Stomper VA-Beast Synthesizer, and Language Coach. Not impressed? Well, there's also Daily Expense Manager PRO, Mirroring360, Deep Sleep with Andrew Johnson, AVG Antivirus Pro, Photo Studio PRO, and Xtralogic Remote Desktop Client.
While there are a ton of apps this time around, the game selection is a bit sparse. Bloons TD 5, Royal Envoy Premium, Grudgeball, Five Nights at Freddy's 3, Time Mysteries 2, Star Command, Bike Race Pro, Star Traders 4X Empires Elite, Highrise Word Heroes+, Rebuild, Cooking Dash Deluxe, Mini Golf Mundo, and Empress of the Deep, Sorcery! 3, Game of Thrones (TellTale), and Angry Birds Seasons. There's something for the kids as well with Super Why ABC Adventures Alphabet, Peppy Pals Beach, and Toca Kitchen.
The Spring Amazon App store sale is one of the bigger ones we've seen lately. There are some repeats, but there are also plenty of solid games and apps to enjoy — plenty of expensive ones as well. If you're ready to get your game on, hit up the link to pick up the freebies while the offer is still active.