Man Utd vs Arsenal livescores, lineups, news with app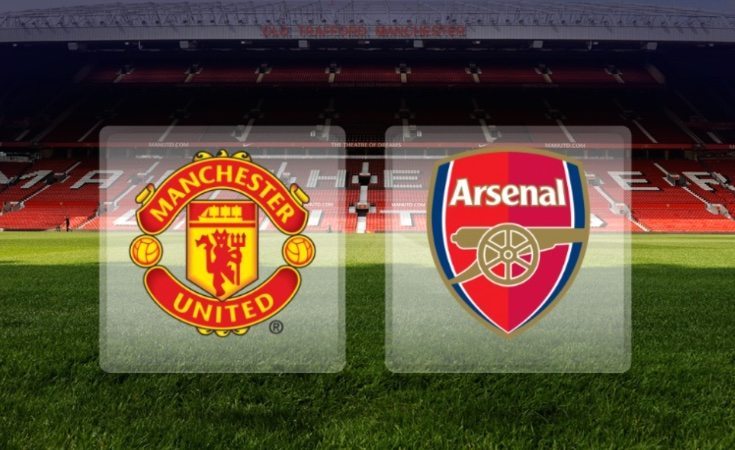 There's a hotly anticipated match to be played in the Premier League today, and many eyes will be on the Man Utd vs. Arsenal fixture with players such as Juan Mata and Alexis Sanchez likely to feature. Mobile apps for Android and iOS devices are one of the best ways of following football, and you can get livescores, lineups, news, and much more with the Onefootball app that has just received an update.
It's always a big event when these two clubs meet, and Man Utd will be looking to repeat their win against the Gunners at the Emirates in November. Indeed if the Red Devils win today's game they will jump above Arsenal to the third spot on the table. Meanwhile Arsenal will be giving it everything they've got to win the match in a bid to end up above Man City.
Onefootball is one of the highest-rated football apps available, and it's free for Android and iOS devices. It's one of the apps that we use most often ourselves, and it provides a wealth of information on the matches you want to know about. It was just updated on May 14 for both platforms, bringing further function refinements, performance optimizations, and bug fixes. Therefore there couldn't be a better time to try it out.
The app offers the latest news, live scores, results, and highlights from Premier League matches as well as Champions League and more. Whether it's Manchester United, Arsenal, or another team you support you'll find what you need. There's minute-by-minute live commentary provided by experts, and speedy push notifications with the ability to add favourites so that you can keep up with all the action on your club. Added to all this is match analysis, transfer rumours, team news, fixtures, and video channels.
If you head into the app today you'll see the Man Utd vs Arsenal match listed with a kickoff time of 4pm. Tapping on that takes you to a match page that includes a general overview with countdown to the game. There's also a live ticker that currently includes some interesting match facts, a lineup section for when they are confirmed, and also a stats tab. Man Utd's Wayne Rooney is out of action for today's match and Danny Welbeck will miss the opportunity to play at his old club as he is also injured.
If you want to try out the Onefootball app for Android it's available at Google Play. It's free and compatibility varies by device. Alternatively you can download Onefootball — Football News and Live Scores for iOS devices from iTunes. It's compatible for iPhone, iPod touch, and iPad running iOS 7.0 or later. It also now works on the Apple Watch with an iPhone.
Are you going to check out the Onefootball app to be ready for Man Utd vs. Arsenal later today? Why not tell us what you think about the app by dropping us your comments in the box below.