New Lumia 940 vision with specs provided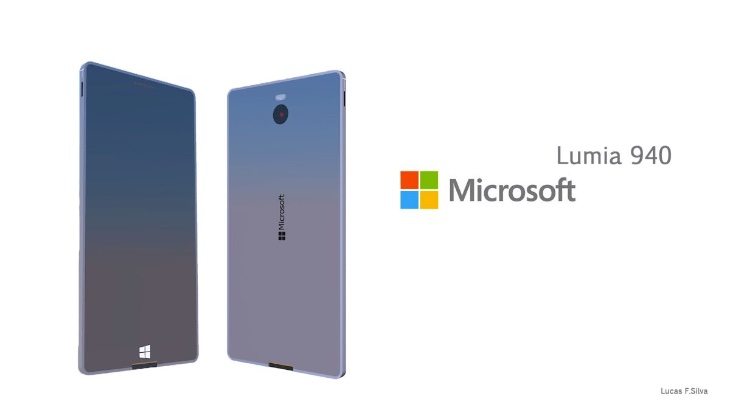 There have been murmurings about a Microsoft Lumia 940 and possibly a Lumia 940 XL for some time now, and many of us would appreciate a new high-end handset from the company. We're still waiting for official news on this though, so in the meantime we thought we'd share a new Lumia 940 vision that has also been given some specs.
Regular readers of Phones Review will know that we enjoy looking at concept designs occasionally as they can give us some ideas for how upcoming devices could look, as well as specs and features that could be offered. This latest Lumia 940 creation comes from designer Lucas F Silva, and the handset looks pretty stylish and has a metallic build in five different color options.
It looks nicely slim and has slightly rounded corners to avoid the sharp feel of very angular edges in the hand. Silva has also provided some specs for this Lumia 940 design, which include a Snapdragon 808 processor, 3GB of RAM, a 20-megapixel rear camera, and a 3200 mAh battery. There looks to be a speaker on the front and another on the back, and the phone features 3D Touch, a fingerprint sensor, and also an iris scanner.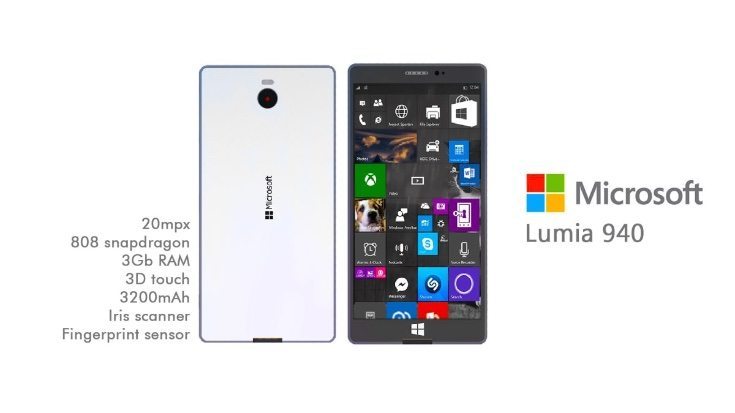 This is not the first Lumia 940 design we've seen and you might also like to check out some previous renders we've shown here and here, and tell us which you think is the best so far and also which you think is the most credible. We imagine we should hear something official soon about the real deal, and we wouldn't be at all surprised if we see further concept ideas for this phone in the meantime.
What do you think of this latest Microsoft Lumia 940 design? Are you waiting for Microsoft to reveal a new top-flight Lumia smartphone? Do let us know by sending us your comments.
Source: Concept Phones