Lumia 940, 940 XL designs with specs to tantalize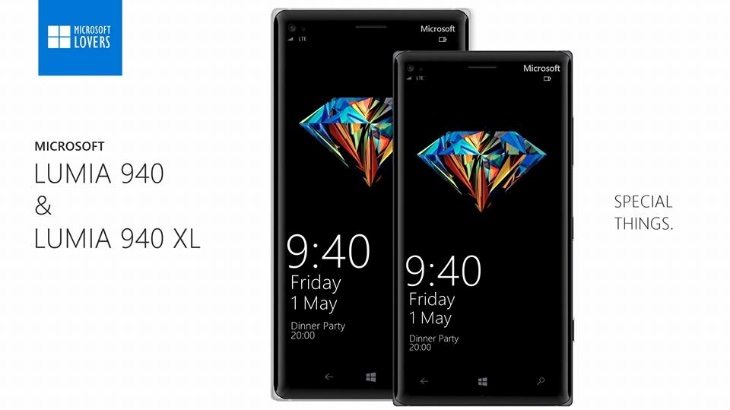 Despite the fact that Microsoft has released several low to mid-range Lumia phones over the last few months, what many people want to see are some new high-end devices in the lineup. There have been rumors about a Microsoft Lumia 940 and possible 940 XL for some time, but while we wait for something official we thought readers might be interested in these Lumia 940, 940 XL designs with specs and features to tantalize.
This isn't the first time we've seen concept renders for these devices, and you can see two previous examples here and here to compare these latest ones with. These new designs come from Microsoft Lovers and have a squarer, blockier look to the earlier concepts that we've seen. That's not a negative though, as the Lumia 940 and XL version that we're showing here are very sleek and stylish to look at with aluminum unibody designs.
The designers have also included a specs list for each device so that we don't have to imagine what's included. The Lumia 940 comes in storage models of 32GB, 64GB and 128GB, the first of which has a hexa-core Snapdragon 808 processor while the other two have an octa-core Snapdragon 815 CPU. It has a 5.2-inch Super AMOLED 1080p display (PureMotion Full HD+ and Clearblack display), and 3GB of RAM.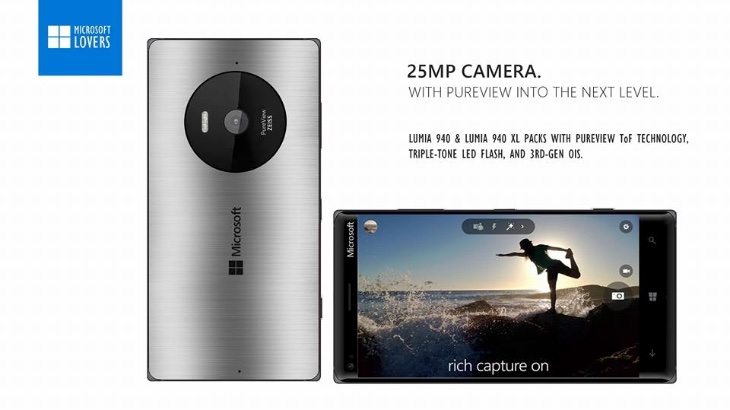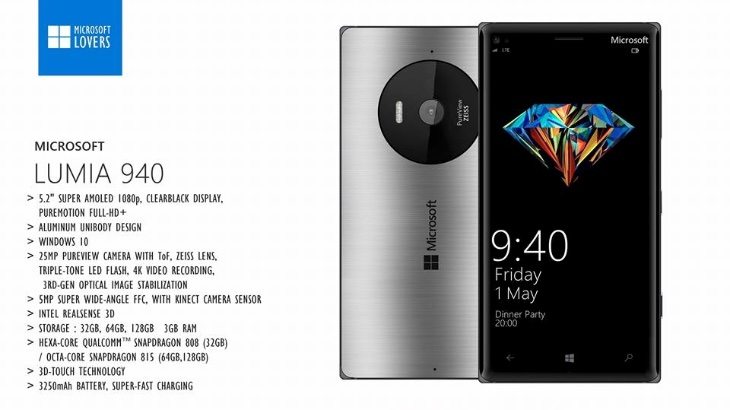 Camera capabilities come from a 25-megapixel rear camera with Pureview technology and Zeiss lens, triple-tone LED flash, 3rd gen optical image stabilization, and 4K video recording, as well as a 5-megapixel super wide-angle front-facing unit with k inect camera sensor. The phone also has a super-fast charging 3250 mAh battery, and runs the Windows 10 operating system. Features include Intel Realsense 3D, and 3D-Touch technology.
On to the Lumia 940 XL and this has many of the same specs and features of the standard 940 but steps up in some areas. For example this one has a 5.7-inch display with 2K resolution, and 4GB of RAM rather than 3GB. It also has a larger 3950 mAh battery and features a stylus. In one of the images we can see that these Lumia handsets have been dubbed 'Special Things,' and we imagine that many readers might agree with this.
We've shown some of the images of these renders here but you can see more at the source below. Are you keen to see Microsoft announce some high-end Lumia devices? Would you like them to look anything like the Lumia 940 and Lumia 940 XL shown here, and do you think these specs are credible?
Source: Microsoft Lovers (Facebook)
Via: Concept Phones