Arsenal news and lineup today vs Sunderland via updated app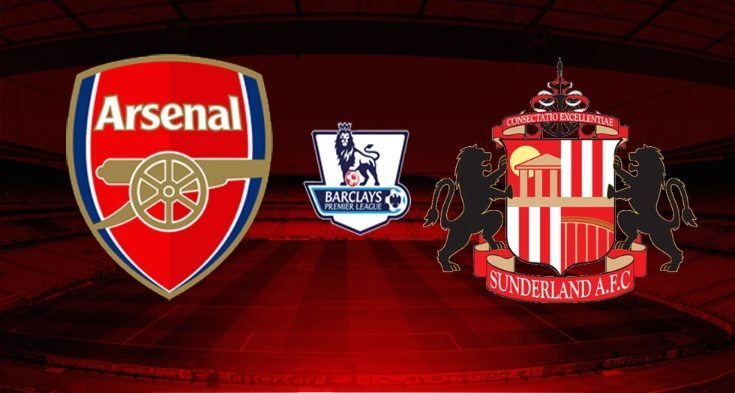 There's just one Premier League fixture later today and if you're a Gunners fan you'll be eager for as much info as possible. The club has a number of injured players to contend with, so Brazilian Gabriel Paulista and Theo Walcott could both make the starting eleven. You can get the latest Arsenal news and lineup vs. Sunderland via a popular app that has just received an update for the iPhone version. The free app is also available for Android devices.
The Arsenal vs. Sunderland kickoff time is 7:45pm so there's still time to check out the highly rated 90min- Arsenal FC Edition app. This will be a hotly contested match as Arsenal could still get second spot on the table if they win their last two games of the season. On the other hand the Black Cats can secure their place in the Premier League with one point from tonight's match.
The 90min series of apps are among the best football apps available and the Arsenal Edition of the app has earned a 4.5 out of 5 star rating on the App Store and 4.4 out of 5 stars on Google Play. This is a must-have app for Gooners, and brings breaking Arsenal news, as well as transfer rumours, live scores, results, tables, and much more directly to your smartphone or tablet.
You can customize a live feed for the Arsenal FC news that you want, and a popular feature is match pages with live match lineups, commentary, stats and more so that you can stay in touch with the action as it happens. Users can also receive push notifications with live match updates. The iOS version of the app was updated on May 15th to version 5.4.0 bringing improved video integration with the latest content as well as bug fixes. The Android app was last updated in March.
If you want to take a look at this free app you can get 90min — Arsenal FC Edition for iOS at iTunes. It's compatible with iPhone, iPod touch and iPad running iOS 7.0 or later. If you want the Android app it's called Arsenal News — 90min Edition and it's available from Google Play. Compatibility for this version varies by device.
With players such as Alex Oxlade-Chamberlain, Mathieu Debuchy, and Danny Welbeck out of action for this evening's match it should be interesting to see Arsene Wenger's starting lineup when it's confirmed. Are you going to check out this Arsenal news app for the match against Sunderland tonight?