iBall Slide i701 tablet lands in India with Windows 8.1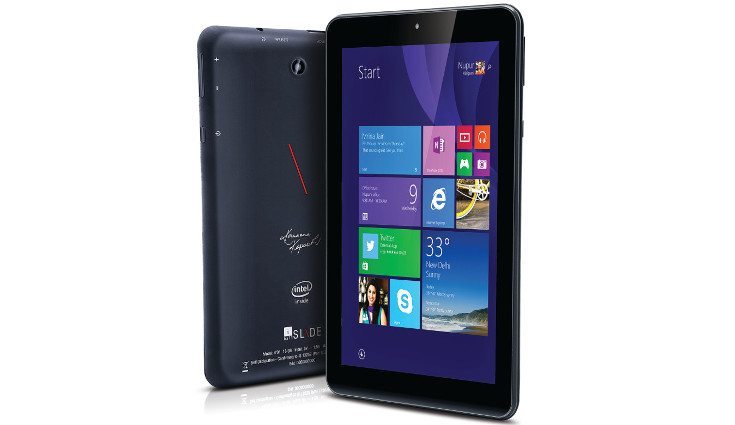 We may not talk about Windows phones as often as their iOS and Android counterparts, but there are plenty of folks around the globe that are fans of the OS. If you reside in India and have been looking to get your hands on a cheap Windows-based slate, a new one has just launched for India in the form of the iBall Slide i701.
iBall may be a name Westerners aren't familiar with, but the company has been cranking out tablets and handsets for quite some time. The last time we took a look at an iBall branded slate it was the Slide Q40i, which ran Android with low-end specs. Well, we're pleased to tell you that the company has kicked things up a notch for the iBall Slide i701 while still managing to keep the price low.
iBall put the same size panel in the iBall Slide i701, so you'll get a 7-inch IPS display with "HD" resolution. The processor is listed as a quad-core Intel Atom chip, and the camera combo appears to be the same one found on the Q40i, which means you're looking at a 2MP/VGA combo. On the brightside, the battery is larger at 3,200mAh, and you'll get 1GB of RAM and 16GB of expandable storage. Rounding things out for the iBall Slide i701 is Wi-Fi, Bluetooth, Windows 8.1, and 3G capabilities via a dongle.
The Q40i tablet was announced at Rs. 4,999, and iBall has slapped the same price tag on the iBall Slide i701 while doubling up on the RAM and storage. The slate will be available starting May 21st in India, and will come with an autographed back plate from Kareena Kapoor, interchangeable covers, and an HDMI cable.
What do you think about the pricing of the iBall Slide i701?
via – Fonearena