Jurassic World: The Game release lands from Ludia
The Jurassic Park franchise has millions of fans from around the globe, and soon the world will get to see the next-generation of the park. As with most popular movies these days, we're getting a mobile tie-in game, and it has just landed in the form of Jurassic World: The Game.
Jurassic World: The Game app is a new time-waster from Ludia set in the world made famous from the films. The game features the new cast of characters and more dinosaurs than you can shake a stick at, but it might not be quite what you expect in terms of gameplay.
City or Town building games have become quite popular, and Jurassic World: The Game allows you to build your very own Jurassic Park. No big surprise there, and the game follows the general rules of builders so there are decorations to place and items to unlock as you level up. There are also cards to collect and… dino fights.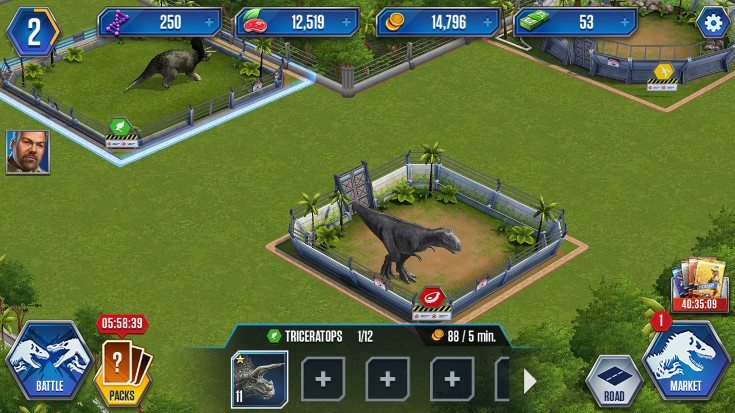 Jurassic World: The Game is a building game, but Ludia has thrown in CCG elements as well. Those pesky card packs are present, which is one way to get new dinosaurs. Those dinos will have to be hatched and housed in various enclosures, so you'll want to plan your park with care. You'll have plenty of time to ponder your plans as Jurassic World: The Game uses timers along with the usual IAP trappings.
In a nutshell, if you love building games or dinosaurs, you'll probably want to give Jurassic World: The Game a go. It's polished and full of cool dino's, but we're not sure what to think about the whole Brawlasaurs angle just yet. If you want to give Ludia's Jurassic World: The Game a whirl, you can pick it up for free on Google Play or the App Store.