The HTC WF5w gets certified through TENAA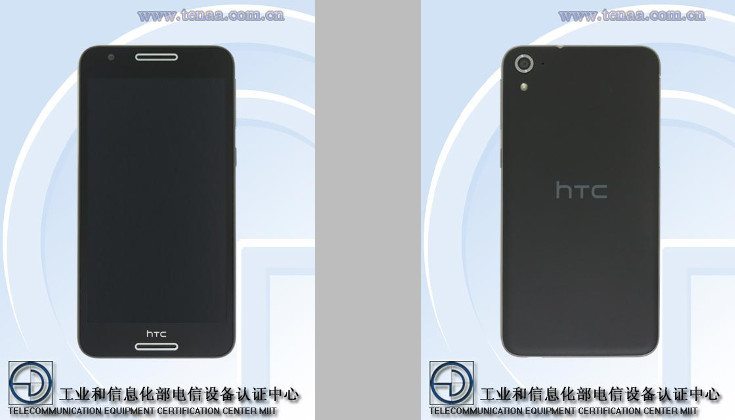 Dozens of devices pass through the gates of TENAA each month, and occasionally we come across a previously unknown handset. That's the case this week, as it looks like HTC may have a new smartphone in the works with the HTC WF5w.
The HTC WF5w has just passed through TENAA, and along with it comes a wealth of information on the unannounced HTC smartphone. We're also getting our first look at the device, and it's interesting to say the least. It certainly looks like it belong in the HTC family, but the black on black is classy and the device will be slim as well with a weight of 152grams and measurements of 158.7mm x 79.7mm x 7.49mm.
In the specs department, the HTC WF5w looks to be a mid-range handset with above average specs. The device is listed with a 5.5-inch 720p display, and gets it juice from an octa-core 1.5GHz chip. There are 2GB of RAM under the hood as well, and you'll get 16GB of expandable storage space to work with. As for the cameras, the rear features a 13MP sensor and so does the front. The HTC WF5w specs show it has GSM and TD-LTE bands, and the OS is listed as Android 5.0.2.
For the moment, the HTC WF5w is bound for China and we're not sure if it's a variant of another line or if we'll see an international model of the handset. Stay tuned, and we'll keep you informed as we learn more about the mysterious HTC WF5w smartphone.
via — blogofmobile     source: TENAA