Lenovo unveils the Lenovo Smart Cast projector phone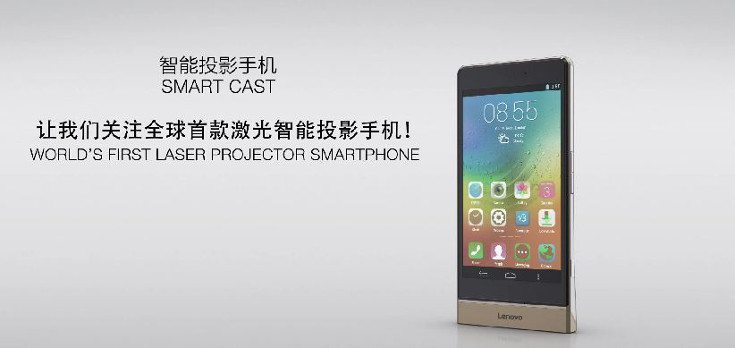 If you're reading a site that covers mobiles and technology, there's a good chance you think lasers are awesome. LG surprised us with laser-assisted focus on their flagship last year, and now it's Lenovo's turn with the Lenovo Smart Cast phone.
You've probably seen those laser keyboards gadget shops sell that project a red "keyboard" onto your desktop. While those are pretty cool, the Smart Cast projector phone does them one better. It has a built-in projector that will user a focus-free laser instead of a DLP Pico projector, and you can see the results below. Sometimes pictures truly are worth a thousand words…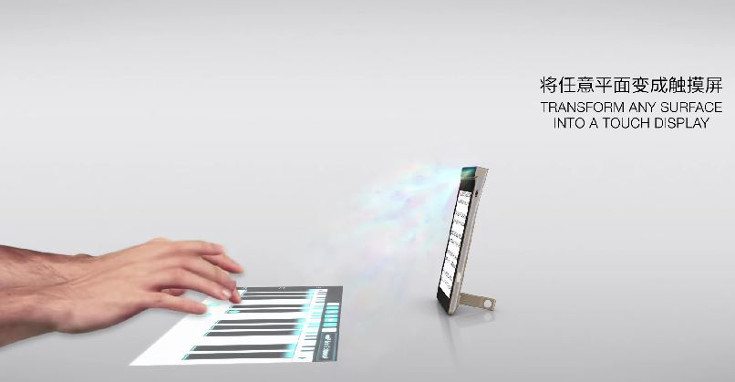 As you can see, the Lenovo Smart Cast projector phone will allow you to project an image onto a desk or flat surface. It's a projected touchscreen, so whether you want to play piano or simply type, the Smart Cast has you covered. As the teasers imply, it will turn any surface into a touchscreen display and that's something we never knew we wanted — until now.
Details are beyond vague in regards to the Lenovo Smart Cast phone, but it exists is some form. We're not sure when we'll see the device roll out or if the funky projector will land in a different handset, but we'll certainly keep our eyes on the Lenovo's Smart Cast projector going forward.