The Project Tango release date has finally arrived, priced at $512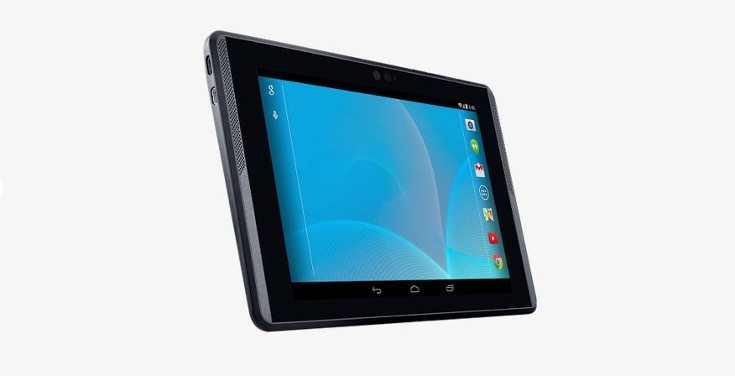 Remember Project Tango? We haven't touched on the unique slate in a while, but that doesn't mean Google has stopped working on it. In fact, after a limited invite only period, the tablet has gone live and is now available to purchase for $512 from the Google Store.
Before you get too excited, the Project Tango Tablet is still in the developmental phase, and is labeled as a Development Kit on the Google Store. The price has dropped considerably though, the slate originally was over $1000, and now it can be yours for half that price. Wondering what makes it worth $500 bucks? It may have a little something to do with 3D motion and depth sensing.
The Project Tango tablet is packed with sensors and cameras that work to give the device a sense of space and motion in the real world. It has a motion tracking camera and features 3D depth sensing along with the usual array of sensors like the accelerometer, barometer, gyroscope, etc…  It also has a 1MP front-facing snapper and a 4MP 2µm RGB-IR sensor on its backside.
Cameras and sensors aside, the Tango tablet is a beast. The display won't be the sharpest as it's 7.02-inches with a resolution of 1,920 x 1,200 with a ppi of 323. While it may not be QHD like many of the new tablets, it will be fast thanks to NVIDIA K1 processor and 4GB of RAM. You'll also get 128GB of internal storage, which is far more than you'll find on something from Samsung or Sony.
The Tango tab will have a full bevy of connectivity options as well, so you'll get a Micro HDMI port, USB 3.0 through a dock connector, a nano SIM slot, a microSD card slot, 4G LTE, Bluetooth, NFC, and Wi-Fi. Rounding things out for Tango is a large 4,960mAh battery, dual stereo speakers, and a somewhat outdated Android 4.4. One would assume an update to Lollipop will be on the way.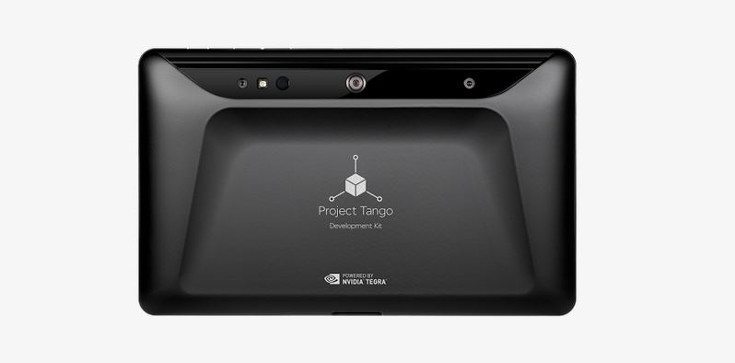 Obviously, the Tango Tablet isn't going to be for everyone as there are slates with similar specs. That said, it's quite beastly and definitely has plenty of features you won't find on other tablets. If you're interested in snagging Google's Project Tango tablet, just hit up the link below.