Sony Xperia Z1s for T-Mobile gets Lollipop update treatment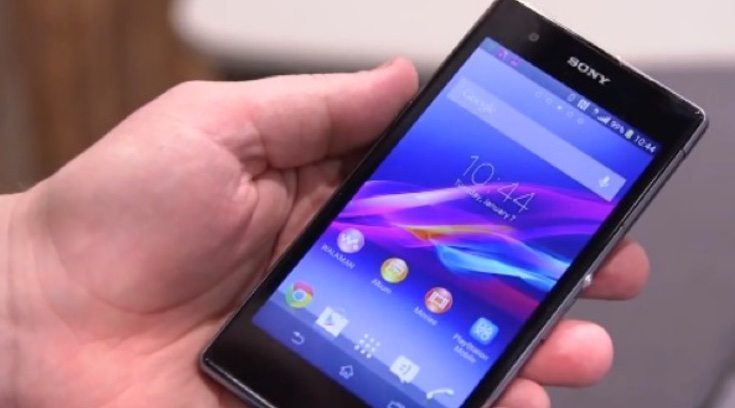 We've seen a growing number of Sony Xperia devices receiving the Android 5.0 Lollipop update recently, including the Xperia Z1, Z2 and Z3. A week ago the update also started to roll out for the older Xperia Z and ZR, so owners of the Sony Xperia Z1s could be forgiven for wondering why their device hadn't received the upgrade yet. There's good news on this now though, as the Sony Xperia Z1s for T-Mobile is now getting the Lollipop update treatment.
The Sony Xperia Z1s (C6916) released in early 2014 as an exclusive for T-Mobile running Android 4.3 Jelly Bean. We knew that the upgraded Lollipop operating system was on the way for this device, but it was just a matter of how much longer it would take. Today we can tell you that the Android Lollipop update for the Sony Xperia Z1s has now started to roll out in the form or Android 5.0.2.
It's appearing as an OTA (over-the-air) update for the device and brings the software to build number 14.5.B.0.236. Some readers may have been among the first few that have already received this update, but if you haven't yet received notification to your device you may need to be a little bit patient. As is usually the case with these updates it will be pushed out in phases over the coming days or weeks, but at least you now know that it's on the way!
If you can't stand the wait you can always try to check manually for the update by heading to the Settings menu on your handset and looking under software updates. Lollipop will bring many improvements and new features to your Sony Xperia Z1s including the new look Material Design user interface, improved notifications, new lockscreen, performance optimizations and much more.
If you have the Sony Xperia Z1s on T-Mobile were you among the first in line to receive the Android Lollipop update? If so what are your thoughts on the changes it brings to your smartphone? Do let us know with your comments.
Source: Gizmo Bolt
Via: GSMArena