YotaPhone 3 release confirmed alongside the YotaPhone 2c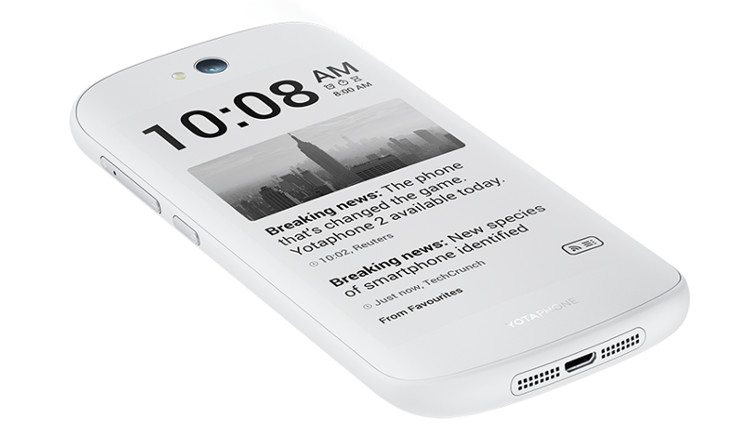 We've covered the quirky YotaPhone countless times, and its predecessor is gearing up to land in the states. There are plenty of folks that haven't gotten a glimpse of the YotaPhone 2 yet, but a new report confirms the YotaPhone 3 release along with another device dubbed the YotaPhone 2c.
Matthew G. Kelly, Managing Director over the Americas for YotaPhone, has confirmed the YotaPhone 3 release to the folks at Techno Buffalo. Kelly said the company has a "next-generation product lined up" and that carriers are interested, but a lot depends on how the YotaPhone 2 performs. We're going to assume that product would be called the YotaPhone 3, and it's said to sport more RAM, a faster SoC, better cameras, and be thinner than the previous versions. That E-ink display will be improved as well as will the one on the front.
In addition to the YotaPhone 3, the company has plans to release a variant of the YotaPhone 2. The device is dubbed the YotaPhone 2c, and Kelly said it is definitely "in the works" and could launch sometime this year. The YotaPhone 2c will be a slightly dumbed down version of the original as the company said there were unwanted features on the YotaPhone 2. Pricing wasn't mentioned, but it would be cheaper than the regular version.
If you were on the fence about the whole e-ink concept and the YotaPhone, it looks like the company is making headway. If they already have two new devices in the works, people are definitely ordering the YotaPhone 2, and if the YotaPhone 3 release hits carries, the devices could go mainstream.
source: Techno Buffalo