ZTE Overture 2 arrives in the states for $50 on Cricket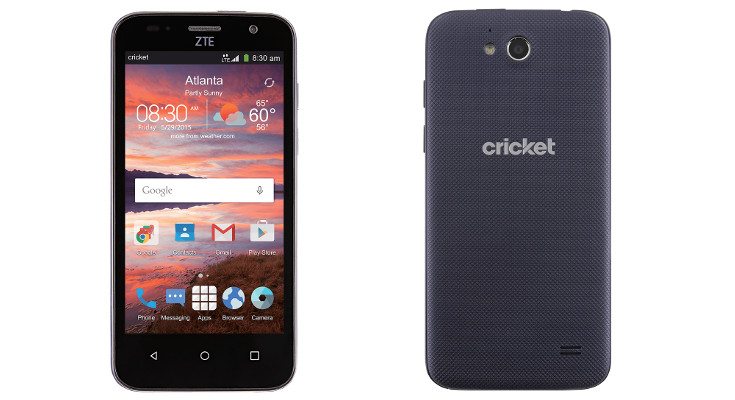 One of the few Chinese brands to successfully make the jump from the states has been ZTE. Their handset have starting showing up on various carriers, and the ZTE Overture 2 is the latest to make in appearance. It won't set the world on fire with its specs, but it's very affordable if you want to roll with Cricket.
Cricket has announced that the ZTE Overture 2 is coming to their service, and you'll be able to pick one up for only $50. That's extremely cheap conspiring it runs Android 5.0, and sports some features other phones in its range lack.
The ZTE Overture 2 has a 4.5-inch display with a resolution of 854 x 480, and it has fairly large bezels by today's standards. We don't know its weight, but the device measures 5.31" x 2.59" x 0.39". Under the hood lies a 1.2GHz quad-core chip backed by 1GB of RAM, and you'll get 8GB of expandable internal storage as well.
In terms of connectivity, the ZTE Overture 2 features Bluetooth 4.0, Wi-Fi, microUSB, and 4G LTE. The rear camera is listed as a 5MP sensor with a flash while the front-facing camera uses a VGA snapper. The ZTE Overture 2 will get its juice from a reasonably sized 2,100mAh battery, and run the aforementioned Android 5.0 Lollipop out of the box.
If you're looking for a solid smartphone that won't break the bank, the ZTE Overture 2 appears to be a fine choice on Cricket. The handset is currently listed at $49.99 with activation, but you can shave that down to a penny with a $50 mail-in rebate.
Do you think the ZTE Overture 2 is a good bargain for customers of Cricket?
via – Phonescoop     source: Cricket