The Sharp AQUOS Xx passes through the FCC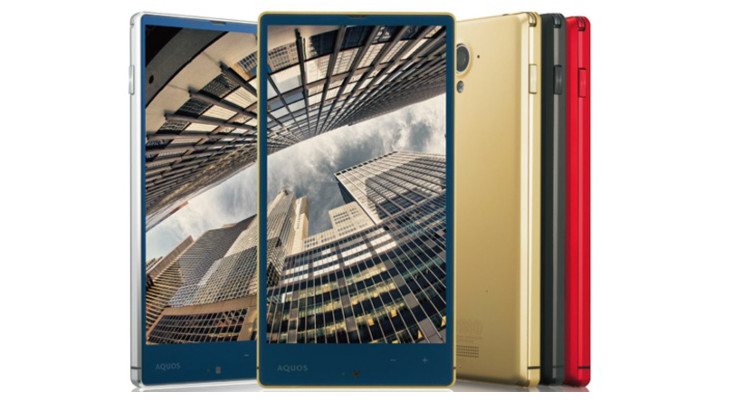 Like phones with bezels that are barely there? If so, you probably heard about the Sharp Aquos Crystal or the Sharp Aquos Xx. The recently announced handsets are a sight to behold, and the company's flagship, the Sharp Aquos Xx has just passed through the FCC.
Sharp wowed us with the Sharp Aquos Crystal last year, and it was great to see the thin-bezeled phone see a wider release. Initially, we we're sure if Sharp and SoftBank would do the same with the beastly new Sharp Aquos Xx, but the device has cleared the FCC, which means it will soon be released in the states.
If you missed our previous coverage of the Sharp Aquos Xx, here's the skinny. It's Sharp's flagship of 2015 (for the moment) and they really went all out with the design and specifications. The display used is a 5.7-inch 1,920 x 1,080 S-PureLED panel that features a screen-to-body ration of 77.7%. Under the glass, you'll find a Snapdragon 810, 3GB of RAM, and 32GB of expandable internal storage.
The selfie snaper on the Sharp Aquos Xx is a bit weak at 2.1MP, but the rear camera clocks in at 13MP. NFC, Bluetooth, Wi-Fi, A-GPS, and all the usual bells & whistles are present along with VoLTE support. The smartphone is also water-resistant to a degree, and will get its juice from a 3,000mAh battery. It should run Android 5.0 out of the box, but could ship with an updated version by the time it hits the streets.
We had a feeling the Sharp Aquos Xx or the Sharp Aquos Crystal 2 would come to the states, and it's nice to see one of them is definitely on the way. We're still not sure when the Sharp Aquos Xx release date will fall for folks in the states, but it should arrive within the next few months.
via – blogofmobile     source: FCC