Yu Yuphoria vs Moto E 2nd gen LTE, specs no-contest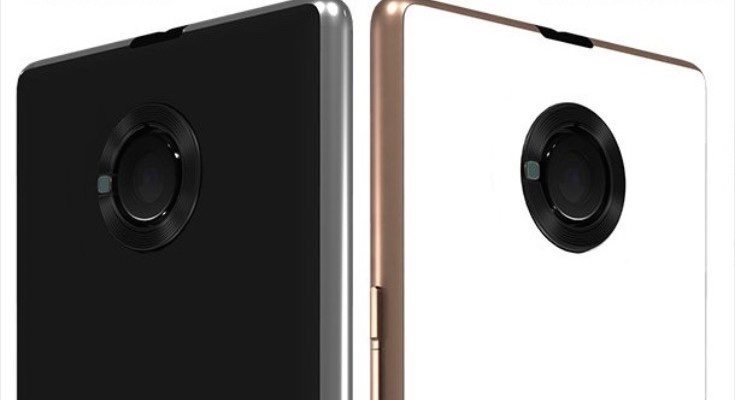 The Motorola Moto E 2nd gen is a popular affordable smartphone in India, but it has now been joined by the new Yu Yuphoria. The successor to the Micromax Yu Yureka is going to be in big demand and it's similarly priced to the Motorola phone. We thought this would be a good time for a Yu Yuphoria vs. Moto E 2nd gen LTE specs breakdown, to clarify what they both have to offer and how they compare.
The 2nd generation Moto E comes in 3G or 4G LTE variants, and for the purposes of this comparison we're looking at the LTE version as the Yuphoria also has LTE connectivity. Both are dual SIM handsets and the Yu Yuphoria is only currently being sold through the flash sales system.
Processor
Both the Yu Yuphoria and Moto E 2nd gen LTE have a 1.2GHz Snapdragon 410 quad-core processor and Adreno 306 graphics so it's a tie here.
Display
The Yu Yuphoria has a 5-inch IPS LCD display with resolution of 1280 x 720 resulting in 294 ppi. The latest Moto E has a 4.5-inch IPS LCD display with resolution of 960 x 540 and 245 ppi.
RAM and Storage
The Yuphoria has 2GB of RAM and 16GB of internal storage that can be expanded via microSD to 32GB. The Moto E 2nd gen has 1GB of RAM and 8GB of internal storage, also expandable to 32GB.
Camera set-up
The Yuphoria has an 8-megapixel rear camera with autofocus, LED flash, and 1080p video capture, as well as a 5-megapixel front-facing snapper. The Moto E 2nd gen LTE has a 5-megapixel rear camera with autofocus and 720p video capture, plus a VGA front-facing unit.
Battery
The Yuphoria has a removable 2230 mAh battery and the Moto E 2nd gen has a removable 2390 mAh battery.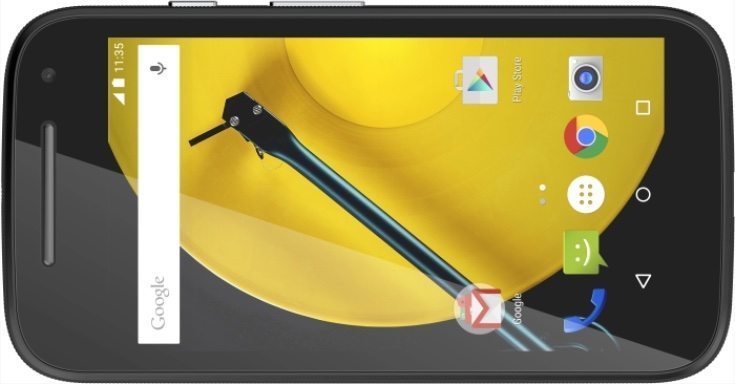 Connectivity
Both phones support 4G LTE, WiFi 802.11 b/g/n, WiFi hotspot, Bluetooth 4.0, GPS, and microUSB 2.0.
Operating System
There's a significant difference here as the Yu Yuphoria has a more customizable offering with Cyanogen 12 OS based on Android Lollipop. The Moto E 2nd gen launched on Android 5.0 with the Android 5.1 update now rolling out, and it offers a virtually stock Android experience.
Dimensions and Weight
The Yu Yuphoria measures 142.4mm x 73mm x 8.2mm and weighs 143g. The Moto E 2nd gen LTE measures 129.9mm x 66.8mm x 12.3mm and weighs in at 145g.
Price
The Yu Yuphoria is priced at Rs. 6,999 while the Moto E 2nd gen 4G LTE model is priced at Rs. 7,999.
While buyers should also consider build quality, after-sales service, and their preference of design, it's clear that this is pretty much a specs no-contest. The Yu Yuphoria has many benefits over the Moto E 2nd gen LTE, and it's also the cheaper of these two smartphones. Just a few of the advantages of the Yuphoria are a larger display with higher resolution, more RAM and built-in internal storage, and better camera capabilities. It's also notably the slimmer of these handsets.
We should point out though that the Moto E does have a slightly higher battery capacity, and some people might favour the Motorola branding. However weighing things up it's pretty clear that the Yu Yuphoria offers the better value, especially for those who will enjoy the customizable Cyanogen experience. We'd like to hear your verdicts on this though. Is your choice the Yu Yuphoria or the Moto E 2nd gen LTE? Do let us know with your comments.