Samsung Galaxy S6 features to find that are off-radar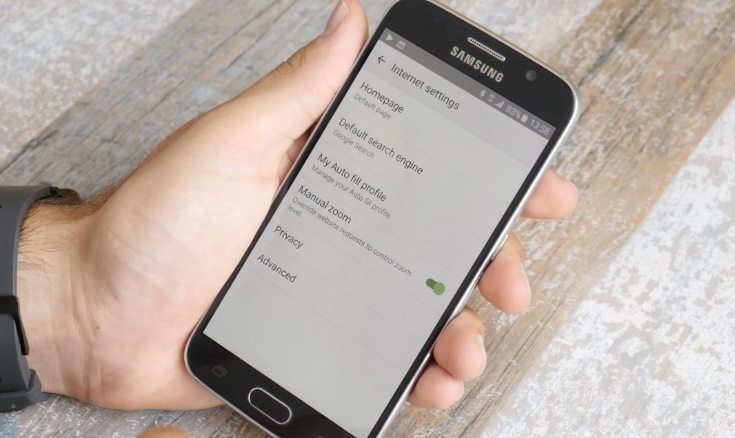 The Samsung Galaxy S6 has made its way into the hands of plenty of buyers over the last few weeks. It can take some time to get to grips with a new smartphone, especially one that's as feature-packed as the GS6. There are always some things that are buried deep though, so today we've got a video to share that shows Samsung Galaxy S6 features to find that are off-radar.
There's no doubt that the Galaxy S6 running Android Lollipop skinned with TouchWiz is a very impressive smartphone. It packs an Exynos octa-core processor, 3GB of RAM, and has a 5.1-inch Super AMOLED display with Quad HD resolution of 2560 x 1440 resulting in a mega 577 ppi. Add to that a 16-megapixel rear camera, 5-megapixel front-facing camera, and a slew of features such as a high rate sensor and fingerprint sensor, and you have a handset to be reckoned with.
It also has a much more premium build than previous Galaxy S flagships, something that many had been calling for. If you've been using your phone for a while now, you've probably found many of the useful features and marvelled at how much is on offer, despite the fact that Samsung has trimmed back its TouchWiz UI. However, we're almost certain that there will be some Samsung Galaxy S6 features that have slipped through the net that some people are not yet aware of.
The YouTube video that you can find beneath this article comes from Phone Arena and details 6 hidden features of the phone. The video runs through each of these showing where to find them and how they work. For example there's an automatic answering feature for those who use Bluetooth headphones or who like to pair up their smartphone and car infotainment system. Another feature allows users to override zooming logs from Settings.
You can see them all when you check out the video, and afterwards we'd like to hear from you. Were any of the Samsung Galaxy S6 features shown previously unknown to you? Do you think you will find any of them useful? Maybe you've found a feature yourself that you think many users of the phone are unaware of?
https://www.youtube.com/watch?v=cVdLQqo-wK4://