Yu Yuphoria gaming performance review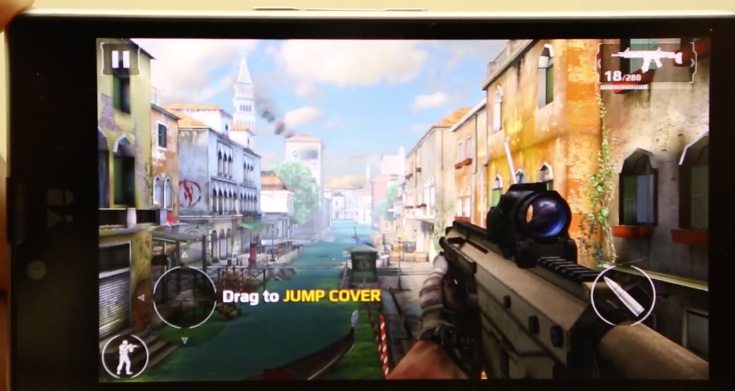 The Yu Yuphoria recently went on sale in India and we've already looked at many aspects of this new smartphone. It's being sold via flash sales and the first of these saw massive demand and the device selling out. Today we're showing a Yu Yuphoria gaming performance review, and this could be especially useful if gaming on a mobile device is important to you.
If you want to check out full specs on the Yuphoria, benchmarks, a review and more, then please head to our previous articles on it at this link. These also include specs comparisons of the Yuphoria against other devices such as the Redmi 2, Micromax Canvas Spark, second-generation Moto E, and also the Lenovo K3 Note that is yet to arrive for India.
This time we're concentrating on the gaming experience that the Yu Yuphoria offers. In this respect the Yuphoria has a 1.2GHz Snapdragon 410 quad-core processor, Adreno 306 graphics, a 5-inch IPS LCD display with HD resolution, and 2GB of RAM. Underneath this article we've embedded a video from YouTube by Fone Arena that shows a Yu Yuphoria review on gaming.
The review shows five different sections of gameplay on the Yuphoria, and the games used are Asphalt 8, Modern Combat 5, Grand Theft Auto San Andreas, Riptide GP2, and FIFA 15 Ultimate Team. After each piece of gaming footage you'll see scores given for both graphics and performance. For example Alphalt 8 gets a result of 4/5 stars for each aspect, while for Modern Combat the results are both 3/5 stars.
At the conclusion of the review the Yu Yuphoria is awarded an overall rating for its gaming performance. We're not going to give the game away (excuse the pun!) as far as this score is concerned, as you might want to find out when you watch the video. When you've taken a look we'd like to receive your comments. What are your thoughts on the gaming performance of the Yu Yuphoria as shown in the review below?
https://www.youtube.com/watch?v=s5fIegPbu_U://