Fire HD Kids Edition UK release set for June 18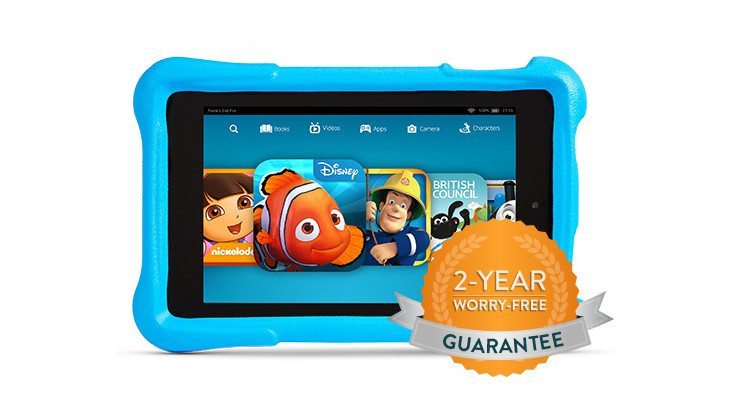 The Fire HD Kids Edition was Amazon's way of putting out a kid-friendly tablet, and folks in the states seemed to approve. If you lived in the UK, the tablet wasn't available, but that's changing on June 18 when the Fire HD Kids Edition release comes to the UK.
Amazon's Fire HD Kids Edition is built to take a bit of a beating, and on the off chance they do manage to break it, Amazon will step in. The company is throwing in a 2-year "worry free" guarantee with the purchase of the new slate, so you won't have a heart attack when little Bobby or Susie treats the tablet as a Frisbee.
The "Kids" moniker extends beyond the Fire HD Kids Edition looks as well. Parents are allowed to control what's on the tablet through whitelisting of approved apps and content restriction. You can set how much time your child can use a particular app and cut or open up access as you see fit. The Fire HD Kids Edition also comes with a free one-year subscription to Amazon's Fire for Kids Unlimited service as well.
As for the specs, the Fire HD Kids Edition won't set the world on fire, but it will get the job done. The slate features a 6-inch panel with a resolution of 1,280 x 800 with 1GB of RAM, and your choice of 8GB or 16GB of internal storage. It also has a couple of cameras, Bluetooth, Wi-Fi, and a battery that's said to provide around 8 hours of runtime depending on your usage.
The Fire HD Kids Edition is already up for pre-order on Amazon.co.uk for £119, and shipping is set to begin on June 18. There are a number of accessories available as well including Fire for Kids backpacks, headphones, styluses, and screen protectors.