Champions League Final Juventus vs Barcelona match facts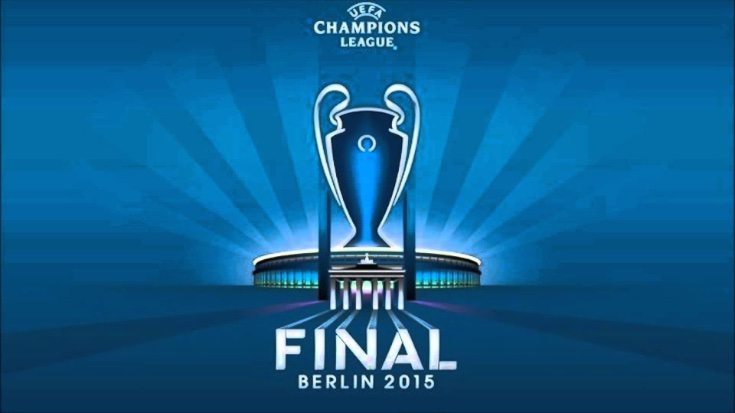 Any football fan will know that the Champions League Final will take place on Saturday June 6 with Juventus taking on FC Barcelona. This looks certain to be a thrilling match with football superstars such as Paul Pogba, Carlos Tevez, Lionel Messi and Luis Suarez likely to be in action. If you want to prepare yourself with Champions League Final match facts for Juventus vs Barcelona, then you might like to check out a free app that has just been updated today.
Juventus FC and Barça are two of the greatest clubs in the world, so millions of football enthusiasts from across the world will be tuning in to see the final live on TV. You can always enhance your enjoyment of big matches with the use of a mobile app. This can keep you informed with all the latest news at your fingertips, and one of the best is Onefootball. This app is available for Android and iOS devices and has been updated for both platforms today.
If you check out the Onefootball — Football News and Live Scores app right now and head to the 'Matches' section you can find the Champions League final game listed. Tapping on Juventus vs. Barcelona here takes you to a match page with overview, live ticker, starting lineup, and stats categories. Heading to the 'Live Ticker' brings up a mass of match facts for the Champions League final.
For instance the Azulgrana have won their last three Champions League finals, while the Bianconeri have lost their last three finals in this tournament. Another snippet is that Neymar is now the third Barcelona player to score nine goals or more in a single Champions League season (after Rivaldo and Messi). Another really interesting fact is that goalkeeper Gianluigi Buffon has never come up against Lionel Messi in an official match before. There are many, many more match facts available that are well worth taking a look at.
As well as the above, the Onefootball app also offers the latest football news, transfer rumours, live scores, results and more. This applies not only to the Champions League final but for many leagues and international competitions. The iOS version of the free app has just been updated to version 8.6 refining some of the functionalities and design. Users can also now get personalized news from the newsfeed, and the update also includes performance optimizations and bug fixes. It's available at iTunes and is compatible with iPhone, iPod touch or iPad running iOS 7.0 or later.
Those who want Onefootball for Android can find the app at Google Play. Compatibility for this version varies by device. This is simply one of the best apps available for football fans, and you don't need to take our word for it. The app descriptions for both platforms give it a very high user rating, and it will bring you all the details you need straight to your smartphone or tablet.
Are you going to check out Onefootball in time for the Champions League final between Juventus and Barcelona? Why not let us know what you think of it by dropping your comments in the box provided below.