Samsung Galaxy S6 free Avengers Themes download demo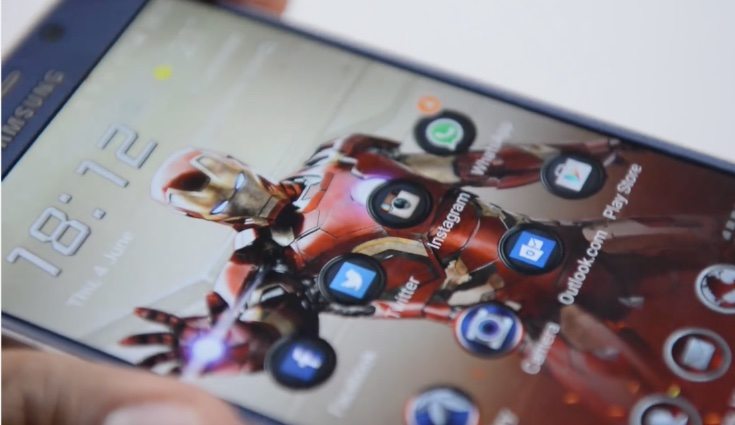 Some readers will be aware of the limited Samsung Galaxy S6 Edge Iron Man Edition that recently appeared on the scene. This has huge appeal to plenty of smartphone enthusiasts but a high price tag. However there is a way you can have a taster, as Samsung Galaxy S6 free Avengers Themes are available. These include Iron Man, Captain America, Hulk, Thor, and Black Widow as shown on the download demo we have for you today.
Samsung has recently released free Avengers Themes on its store, so that if you have either the Samsung Galaxy S6 or Galaxy S6 Edge you can get in on the action. Below this article you'll find that we've embedded a YouTube video from SuperSaf TV that gives a closer look, and also shows how to download and install the themes.
Basically users simply need to tap and hold on an empty area of the home screen, tap on Themes along the bottom, and then Store at the top right. You'll need to scroll some way down before you get to the six different available Avengers themes. Choose which you and select it, and then download and install. After demonstrating exactly how to do this the reviewer goes on to show some of the themes.
One favorite is the Iron Man edition and this is shown on the lockscreen. When unlocked you'll see a wallpaper and some custom icons. This theme has a nice effect and the color runs throughout so it's evident it in notifications, messages, the dialer etc. Some of the other themes are then shown, and while it's not quite the same as having an S6 Edge Iron Man Edition the themes do offer users a really nice option.
When you've taken a look at the video below we'd like to hear your thoughts. Are you going to download one of these free Avengers Themes for your Samsung Galaxy S6 or Galaxy S6 Edge? Let us have your comments.
https://www.youtube.com/watch?v=x77tNeRqYxI://