HTC One M9 review on gaming performance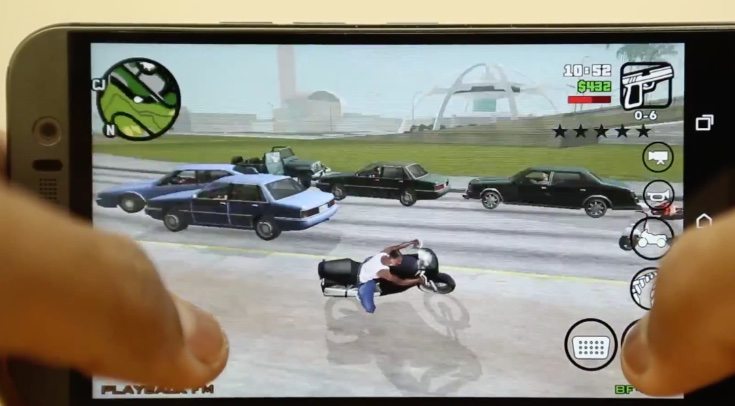 Although the HTC One M9 flagship has been attracting some customers since its release in March, it hasn't been as big a hit as HTC would have liked. Nevertheless there will still be more people intending to purchase this smartphone, and if mobile gaming is particular important to you then you might enjoy a video we're sharing today. It shows an HTC One M9 review on gaming performance including gameplay clips and an overall rating.
You can check out our previous articles on the One M9 here, but as a refresher of key specs it packs a Snapdragon 810 octa-core processor (four cores at 2GHz and four at 1.5GHz), Adreno 430 graphics, and 3GB of RAM. It has a 5-inch Super LCD3 display with Full HD resolution of 1920 x 1080 resulting in 441 ppi. With the specs on offer it should manage gaming extremely well. The YouTube video that you can view below this article comes from Fone Arena and aims to find out.
The HTC One M9 review on gaming shows gameplay from five different games. These are Asphalt 8, Modern Combat 5, Riptide GP2, Nova 3, and GTA San Andreas. After each piece of gaming footage two separate scores are given, one for graphics and one for performance. For instance, for Modern Combat 5 the One M9 is awarded a whopping 5/5 stars for each category.
At the end of the review you'll also see a final overall score for gaming on the HTC One M9. We're not going to ruin the suspense by telling you that result before you watch the video, although the previous example may give you a hint that it does well. When you've checked out the HTC One M9 review on gaming it would be good to hear from you. Are you satisfied that this smartphone will give you the gaming performance that you're looking for?
https://www.youtube.com/watch?v=8p6rgIFRKlw://