Yu Yuphoria, Yu Yureka update to Cyanogen 12.1 is closer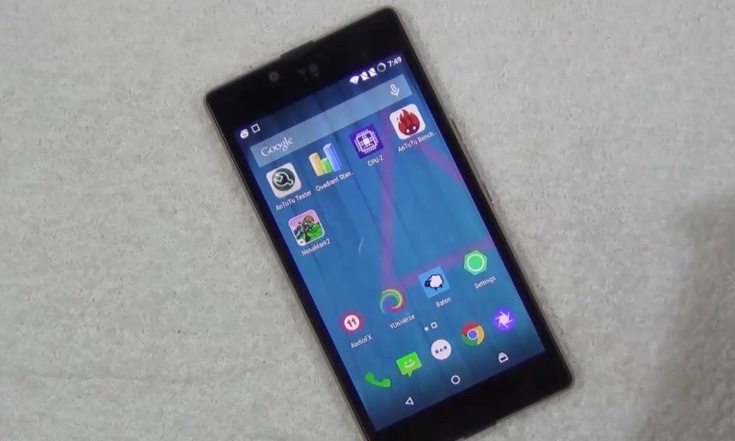 The Micromax Yu Yureka and new Yu Yuphoria are extremely popular devices, and now there's some very promising news for owners of these smartphones. It's always good to be able to bring readers news of updates for their devices, and now we can tell you that the Yu Yuphoria and Yu Yureka Cyanogen 12.1 update is closer.
The Yu Yureka launched at the beginning of the year running Cyanogen based on the Android 4.4.2 KitKat operating system, and in April it received an update to Cyanogen OS 12 based on Android 5.0.2 Lollipop. Meanwhile the Yu Yuphoria released in May running the Cyanogen 12 OS based on Android 5.0.2. Both phones are now in line for the Cyanogen 12.1 update, which is based on Android 5.1 Lollipop.
Yesterday came news from YU CEO and co-founder Rahul Sharma that this update has reached the final testing stages. The Cyanogen OS 12.1 ROM for the Yu Yureka and Yu Yuphoria has been in beta testing, so that any issues or bugs can be reported before the update rolls out to end users. The new update is includes bug fixes for various issues involving aspects such as the camera performance, keyboard and proximity sensor.
If you don't want to wait for the official OTA update you may be interested to know that official CyanogenMod 1.2 nightlies are available for these two Yu handsets. You can head to the CyanogenMod website to download (Yureka here and Yuphoria here), and YU has already stated that installing the ROM will not void your device warranty. However, it's likely that many Yuphoria and Yureka users would rather wait for the OTA update to release.
Meanwhile on the YU official Forum Sharma said, "A very limited set of devices had issues with proximity sensor. We have addressed this now and will be providing patches which include the auto calibration of proximity sensor. We also have an updated firmware for the keyboard to improve typing and gestures. Additionally, the entire camera stack has been rebuilt with reworked camera tunings. This will greatly improve the camera to capture more details under various lighting conditions. Apart from these, few more auxiliary enhancements like audio, dialler, thermal performance have been added."
It's certainly good to know that testing for the Cyanogen OS 12.1 update based on 5.1 Lollipop for the Yu Yuphoria and Yu Yureka is in the final phase of testing. Therefore the signs are good for the official update to roll out soon and we'll bring news on this as we hear it. Are you eager to receive this update for your Yu Yuphoria or Yu Yureka?
Via: Fone Arena