iPhone 4S on iOS 9 beta 1 review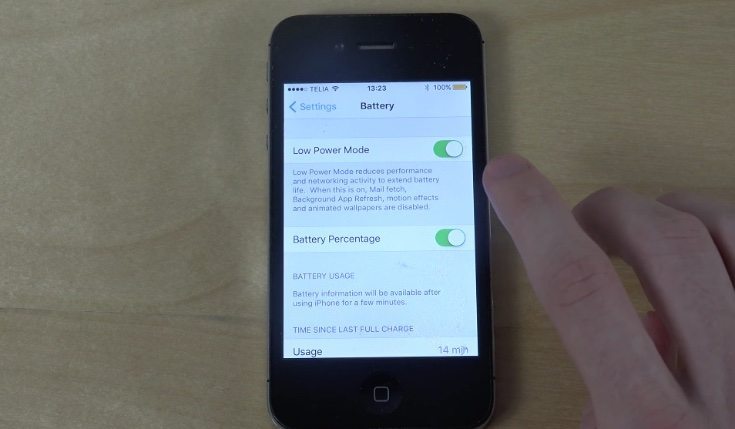 At Apple's WWDC last week we saw the official introduction to iOS 9. The update won't reach a public release until fall but the first beta has already been made available to developers for testing. We've already shown some tasters of iOS 9 running on an iPhone 6, but it can be good to see a new version on an older device as well. Therefore today we're sharing an iPhone 4S on iOS 9 beta 1 review.
Previously we've shown the iPhone 6 on iOS 9 vs. iOS 8.4 betas in bootup and benchmark testing. The next major update for the mobile operating system will bring plenty of improvements for performance and stability as well as new features. You can check out a video on the top new features with iOS 9, and these include improved Siri functionality, new QuickType keyboard, split-view for iPad and more.
The iOS 9 update will be compatible with the iPhone 4S, although not all features will necessarily be available for this handset as it's an older device (full compatibility list and download requirements here). Below this post we've embedded a YouTube video review of the iPhone 4S on iOS 9 beta 1. It comes from regular contributer Adrianisen and will give owners of the device a taste of what to expect.
In the 9-minute look the first thing noted is a big thumps up that the iPhone 4S will still get the iOS 9 update. In fact it's the oldest iPhone that will receive the upgrade. The reviewer then heads to Settings and About Phone to show that the iPhone is indeed running the beta of iOS 9. The review then covers various aspects of iOS 9 beta 1 on the iPhone 4S, including areas that are unchanged and also some of the enhancements that have been made.
For example we're given a look at Siri, new search under Settings, and the low power mode. Other aspects demonstrated are changes to the Notes app, public transit in Maps, and multitasking. You'll also hear about some of the features of iOS 9 that have not been carried over to the iPhone 4S. The reviewer does note that the phone is struggling a little and taking some time to open apps. However, we must remember that this is not the final build of iOS 9 and further improvements could be made before a public release.
All in all this is a useful first look at iOS 9 on the iPhone 4S, and it will be interesting to see further beta versions arrive. What are your first thoughts on the iPhone 4S with iOS 9 beta 1? Are you keen to receive the iOS 9 update for your iPhone?
https://www.youtube.com/watch?v=TIO2UjsYjK0://