LG G4 touchscreen problem noted by some users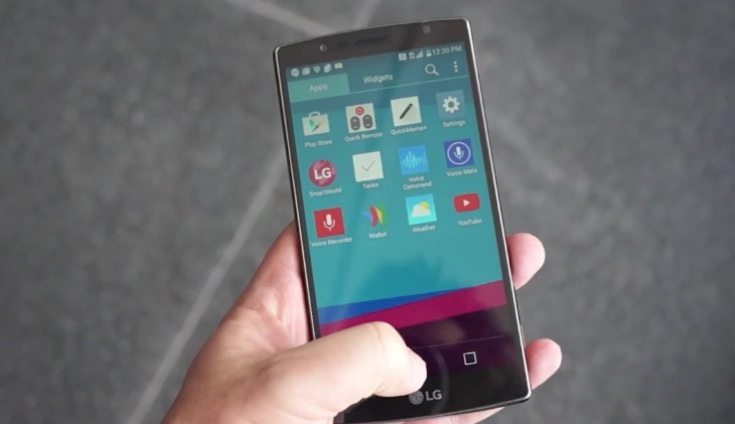 After waiting eagerly for a brand new device we all hope for a bug-free experience, especially with the pricier smartphones. Now only days after issues have been reported for the Sony Xperia Z4 it appears that there is an LG G4 touchscreen problem. This is being noted by some users of the flagship device.
The LG G4 is still making its way into the hands of buyers around the world, and one of the highlights of the phone is its 5.5-inch IPS LCD display with Quad HD resolution of 2560 x 1440. However, a thread from Senior Member liamR on the popular XDA Developers forums discusses the handset sometimes not registering swipes and quick taps. This means that some features such as Knock On and Knock Code cannot work effectively.
There appear to be plenty of comments on the thread from users saying they are having a similar issue, and XDA decided to run a poll about this. More than 200 people have participated so far, of which almost 60% say that they have also noticed this problem. Also another person who has noticed this issue has produced a video that shows the issue, and you can see that YouTube video below this article.
There is a way to confirm if your LG G4 also has a problem with the touchscreen. You can check its performance by doing the following –
– Open the Dialer and enter 277634#*# to enter the Service Menu.
– Head to Device Test followed by Service Menu then Manual Test and then Touch Draw Test — Manual.
– Finally touch, tap, knock, and slide on the display (all of it) until its almost full and watch for missing registration (you will touch the screen and there will be no red mark).
At the moment it's not clear whether this is something that a software update could resolve, but LG certainly needs to address this issue in some way. It's also not known if this is a widespread problem or not, although the poll seems to suggest that it could be. If you have the LG G4 we'd like to hear from you.
Have you also noticed any issues with the touchscreen performance of your LG G4? Share your experiences with us and other readers by dropping us your comments in the box provided below.
Source: XDA Developers
Via: Android Authority
https://www.youtube.com/watch?v=3A5fDzq1ip4://