Samsung Galaxy A8 certification confirms specs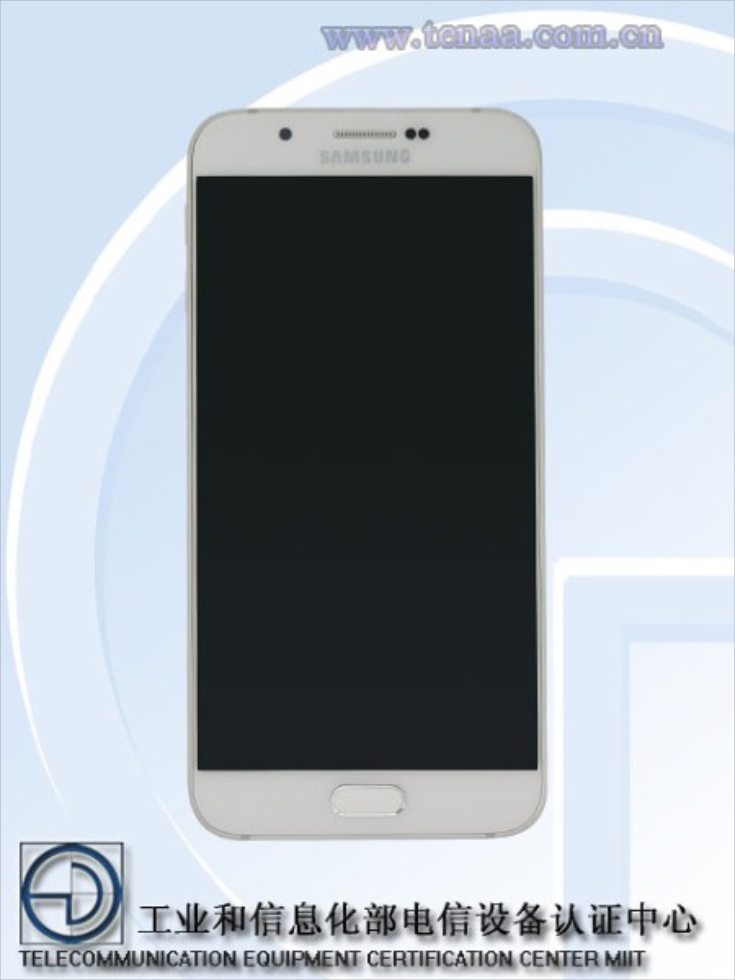 The upcoming Samsung Galaxy A8 has had plenty of people talking, as it's the next in the metal build A series. For the past couple of months we've heard various leaks about this mid-range smartphone with its large 5.7-inch display. Now a Samsung Galaxy A8 certification appearance has confirmed some of the specs and also gives us some images.
Back in April we reported on a comprehensive round of leaked specs for the A8 (model number SM-800F), and then last month there was a fresh rumor that the Samsung Galaxy A8 would feature a fingerprint scanner. Now the phone has passed through the Chinese certification authority TENAA, and this is often one of the first signs of an upcoming launch.
The images in the filing for the Samsung Galaxy A8 (SM-A8000) tally with some previously leaked images of the device, so it looks as though the earlier rumors could be spot on. This is also the case for the specs that have now been confirmed, which are pretty much an exact match of the earlier unofficial specs.
The TENAA spot now confirms a 1.5GHz octa-core processor although doesn't specify the chipset. However, this is largely expected to be the Snapdragon 615 chip that was previously leaked. Other specs include a 5.7-inch AMOLED display with Full HD resolution of 1920 x 1080, 2GB of RAM, and 16GB of internal storage (expandable to 128GB via microSD).
The TENAA spot is unclear on whether the rear camera is 8 or 16-megapixels, but the latter is much more likely. As well as this there's a 5-megapixel front-facing unit. There's nothing here on the battery capacity but earlier rumors suggest a decently sized 3050 mAh battery. Dimensions shown in the filing are 158mm x 76.77 x 5.94mm and it weighs 142g. Therefore this is an extremely slim handset at a notably low weight considering the display size.
The Samsung Galaxy A8 will come with 4G LTE connectivity and running the Android 5.1 Lollipop operating system out of the box. There's no news yet on when it will be made official. However, as we referred to earlier we'd expect this before too much longer, especially considering it has now passed certification at TENAA.
Are you keenly waiting for the Samsung Galaxy A8 to be officially unveiled? What sort of price would you expect to pay for this upcoming handset?