Womens World Cup USA vs Columbia live scores and news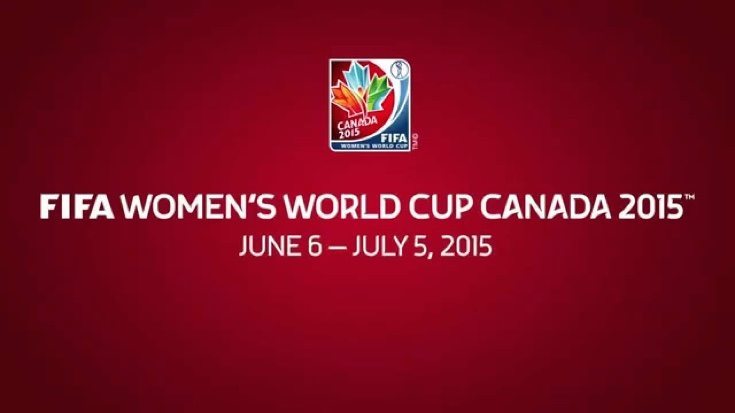 The FIFA Women's World Cup 2015 in Canada is now well underway and we've reached the Round of 16. Later today it's time for the US Womens World Cup team to take on Colombia. There will be a massive amount of interest in this match and it looks likely that Alex Morgan will make the US starting lineup. We have details of how you can get Womens World Cup USA vs. Colombia live scores and news with the free official FIFA app for Android and iPhone.
As well as USA vs. Colombia the FIFA app covers all of the other Womens World Cup games including another fixture today, Norway vs. England. The USA game today takes place at the Commonwealth Stadium in Edmonton with a kickoff time of 18:00. That's local time so if you're in the US it will be 8pm ET or 5pm PT. The equivalent time for Bogota, Colombia is 7pm.
It's actually pretty difficult to find many apps covering the Womens World Cup 2015 and there's no dedicated official app available. However, the official FIFA app is covering the tournament, although we'd like to see rather more coverage than there has been. We looked at the app last week and there was very little news on the WWC 2015 but we've just taken another look and coverage has been stepped up.
This app also covers Women's World Cup live scores for all of the matches and if you head to the Live Scores section you can also view the results for the last few days. Under today's date you'll then see the USA vs. Colombia match listed and you'll be able to follow the goals as they go in minute-by-minute once the game begins. If you head to the 'All News' section of the app there are now more news articles on the Womens Cup available, with recent items including video highlights of Canada vs. Switzerland, and an article about US defender Julie Johnston.
If you want to take a look at this free app you can find the FIFA Official App for iOS devices at iTunes. It's compatible with iPhone, iPod touch, and iPad running iOS 7.0 or later. Alternatively if you want the Android FIFA app you can download it from Google Play. It's compatible with devices running Android 4.0 or later.
While the app has improved a little for coverage of the Womens World Cup we're disappointed that it doesn't even include a full match schedule for the tournament, team and player info, and much more, but for now it's better than nothing. Are you going to follow the live scores for USA vs. Colombia later today with this mobile app? Maybe you also feel let down at how little attention FIFA appears to be paying to the Women's World Cup 2015 on its own app? Do let us know with your comments.