The Meizu MX4 Ubuntu Edition is headed to Europe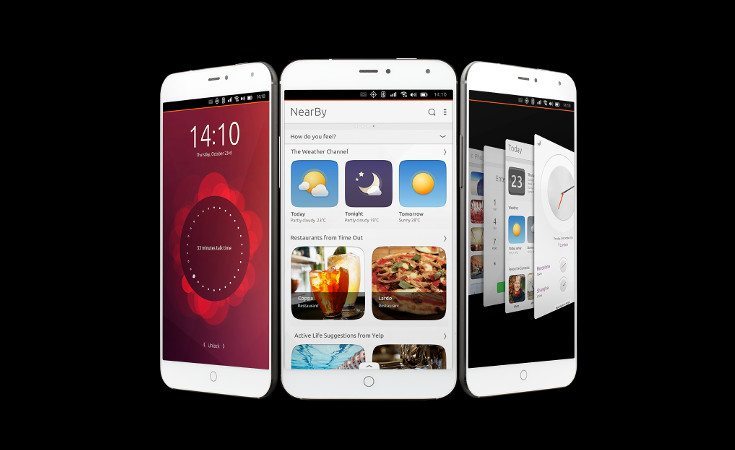 We've already covered a couple of Ubuntu-based handsets this year, and you can now add one more to that list. The Meizu MX4 Ubuntu Edition has launched in Europe, and if you weren't impressed with the previous two devices, you will be with this one.
BQ has dropped two Ubuntu smartphones this year with the BQ Aquaris E 4.5 and the Aquaris E5 HD. Those devices didn't really stand out in the specs department, but Meizu has remedied that with the Meizu MX4 Ubuntu Edition release. It should be considering the flagship of the bunch, and it's set to go on sale in Europe tomorrow on June 25th.
The Meizu MX4 Ubuntu Edition will have a 5.36-inch FHD panel covered in Gorilla Glass 3, and beneath it you'll find an octa-core MediaTek chip. That's backed by 2GB of RAM, and while there's 16GB of storage nothing was mentioned in regards to a microSD card slot. The rest of the listed specs include a 20.7MP rear camera with a Dual-LED flash, a 2MP selfie-snapper, Bluetooth, Wi-Fi, and LTE. Obviously, you won't have access to the usual games and apps, but you will get access to the Ubuntu store which has over 1,300 'scopes' and apps.
If you have been waiting for an Ubuntu-based smartphone with solid specs, the wait is over — if you live in Europe. The Meizu MX4 Ubuntu Edition will be up for grabs with a price of €299, and you'll have to have an invite to get one. Unlike the OnePlus invite process, you can try to get a Meizu MX4 Ubuntu invite through an interactive Origami wall on the company's site.
source: Ubuntu Insights